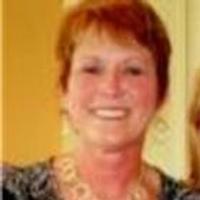 Marsha  Lynn (Liggett) Reed, age 56, of Sturgis, passed away unexpectedly on Wednesday, October 27th, 2010 at her home. She was born in South Bend on April 8, 1954, a daughter of Duwaine and JoAnn (Sheffield) Liggett. Marsha graduated from North Liberty High School in 1972, and from the Memorial Hospital School of Nursing in 1975.  Marsha worked at both Sturgis Hospital and Three Rivers Health as an R.N.C. since 1975, truly her second family. She was passionate about her career and touched numerous lives throughout the region. She also took great pride in helping deliver each of her grandchildren.
Marsha was a member of Moorepark Community Church in Three Rivers and was involved in the Medical Occupations at Centreville High School for many years.  Marsha loved photography and making quilts for family and friends.  She was a gifted cook and was always the first to make meals for others in time of need. She was also the ever-loving and thoughful mother, sister, aunt and friend that never missed a birthday with confetti-filled cards.
Marsha is survived by her three children; T.J. and wife Melanie Reed of Three Rivers, Paul Reed (Jodi Culp) of New Carlisle, IN, and Lindsay Reed and her fiancee Tony Lenhart of Chicago, four grandchildren Rachael, Lena, Pete, and Lisa, sister Genna and husband Patrick Carroll of Lakeville, IN and many nieces and nephews.  She was preceded in death by her parents.
Visitation will be on Sunday from 1 to 8 p.m. at the  Eley Funeral Home in Centreville and also one hour prior to the funeral.  Religious services will be at 11:00 a.m. on Monday at Moorepark Community Church, officiated by Pastor Ken Miller. Memorial contributions may be made to the family to help with expenses.  Online messages may be left for the family at www.eleyfuneralhomes.com.