Rick Morgan (6am to 10am)
MORGAN IN THE MORNING has always been a morning person so this job is perfect for him. In fact, he credits it with keeping his marriage together for 26 years. His wife says if he was at the breakfast table everyday she'd been out of there long ago. His daughters will second that. The boy does like to talk! He started waking people up on the radio years ago when he realized that he didn't have to sweat. And now 'Morgan in the Morning' enjoys misbehaving with his listeners on a daily basis. "The free coffee and internet ain't bad either," he says.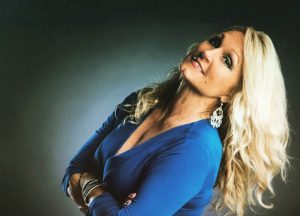 Ashley Blake (10am to 3pm)
Country music runs deep in my roots. As a young girl, my parents would listen to vinyl records of George Jones, Tammy Wynette, Bill Anderson and others on our turntable. In 1989, I waltzed into a radio and said, "I want to be on the air." I was told to show up at midnight on Saturday and the rest is history.  When I got my first taste of being on a country station. It was like Strawberry Wine. I never looked back.  I have been doing what I love for more than 30 years and I'm blessed to spend my days with you!

Mark Stevens (3pm to 8pm)
I was born and raised on the South side of Chicago, where I grew up a Cubs fan among all the White Sox fans. For years, I waited…..and waited…finally in 2016 it happened! I guess I'm good for another 108 years now. I knew that radio was in my blood from the time I was 12. I got my first job at a radio station in Chicago at age 15. Since then I've worked in some great cities, playing Country music. Chicago, Baltimore, Las Vegas, Dallas and now right here. When I'm not on the air you can usually find me hanging with the animals in my life. My girlfriend and I have two dogs and a cat named Heisen. (all rescue animals). Yes, we are big fans of the show Breaking Bad. Another thing we enjoy is brewery tours. Every place we travel, we try to hit the local breweries. Size doesn't matter. From the big guys in St. Louis, Milwaukee and Boston, to the craft breweries from Dallas to Niagara Falls Canada. Everyone has a great time on brewery tours! Over the years, I've been lucky enough to have met so many great Country music artists. They have all had some great stories to tell. Now, I'm lucky to play them all for you every day.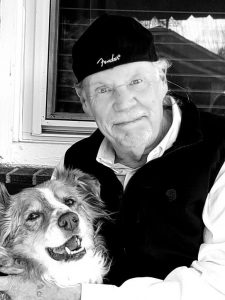 Dave Sanders (8pm to 1am)
I grew up with Country Music because my Grandpa was a great fiddle player, and my Grandma played the piano and accordion. They played for Square Dances and Hoe Downs. They even played in our basement where my room was. So, falling asleep listening to live country music was a great memory in my life. My dad was in charge of recording these mini concerts, and I was his assistant at the to reel to reel. That experience helped start my 40 year radio career. I'm looking forward to spending my evenings with you, and playing the best music ever recorded in Classic Country. I also love dogs, and this is my friend, Augie Doggy.

Kevin Freeman (1am to 6am)
I caught the radio bug at a young age. As a kid he would lay in bed at night listening to stations from Chicago, Cincinnati, Nashville and Pittsburgh. Then as a teenager, he got to work at his high school radio station. FYI, I'm slightly taller than Kenny Chesney and about a foot shorter than Trace Adkins. In 1984 I married my high school sweetheart. I have 3 daughters, 3 sons-in-law, and 5 grandchildren. When I'm not on the air playing my favorite music (country) or hanging out with my family, I enjoy working outside. I love getting on my tractor and mowing. It is like therapy to me! I am also actively involved in my church, and serve on the board of an inner city community center.