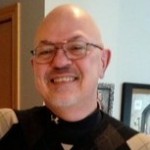 Randall Eugene Skipski , age 58, of Three Rivers passed away peacefully after a courageous battle with cancer. Randall was born in Muskegon, MI on October 15, 1955 the son of Catherine Skipski. He was raised in Muskegon, MI. and graduated with a Bachelor's degree from Western Michigan University. He served his country honorably in the U.S. Army.
On October 4, 1980 he was united in marriage to the love of his life, Linda Stewart. Together they raised their two children which included being a father to many of his children's friends who spent special time with Randy before his passing. Randy was an avid golfer, and loved his Tigers Baseball, Lions Football, and seldom missed a T.R. Wildcat event.
Mr. Skipski was preceded in death by his parents and father-in-law, Curt Stewart He leaves to cherish his loving memory, his wife, Linda Skipski, of Three Rivers; two children, Tyler and Courtney Skipski, both of Three Rivers; sister, Janet Bugai of Traverse City, MI and her son, Stephan Bugai, of Beaver Island, MI; special sister-in-law, Joni (Tim) Reese, and their children, Delanie & Kylie, of Muskego, WI.; mother-in-law, Marcie Stewart and many extended family and many close friends.
A Memorial Mass will be held 11:00 a.m. on Wednesday, May 28, 2014 at the Immaculate Conception Catholic Church with Fr. Mathew Manalel as celebrant.
Military honors will be held immediately following the service under the auspices of the American Legion Hice-Shutes Post #170.
Memorial donations in memory of Randall may be directed to the American Cancer Society. Online condolences may be left for the family at www.hohnerfh.com.