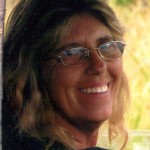 Dena Elaine Vancely, age 63, of Mendon, passed away Thursday, June 5th, at her home. She was born in Three Rivers, MI on October 26, 1950, a daughter of Oscar and Irene (Warner) Parker. She attended school at Three Rivers High School. She was married to Don Vancely in Schoolcraft, MI. He preceded her in death January 1, 2008. She enjoyed fishing, water sports, and mud trucks. She especially loved spending time with her family.
Surviving Dena are her fiance' Ron Jackson; two daughters, Dawn Gose and Karey (Bradley) Stroup; son Michael Allen (Sara Rosenberg) Vancely; Rons children Stacie and Nick (Jasmine) Jackson; sister Sharron Wood; and brother Larry Mains; grandchildren Jeffrey Ballard, Kimberlyn Ballard, Marcus Gose, Cody Gose; and great-grandchildren Caidence Ballard, Mahkenna Jole Vancely, Danica, Adalyn, and Magie.
She was preceded in death by her husband Donald Vancely, parents Oscar and Irene Parker, brother Alan Mains, sister Patricia Mains, sister-in-law Mary Mains, Ron's son Ronnie Arnett, and several aunts and uncles.
Cremation has taken place. Services will be held by the family at a later date. Memorial contributions may be made to Three Rivers Hospice, 633 Erie St. Three Rivers, MI 49093. Arrangements were entrusted to Eley Funeral Home in Constantine. Online messages may be left for the family at www.eleyfuneralhomes.com.