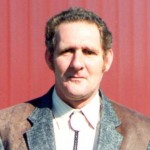 Roger Dale Collinsworth, 70, of Three Rivers, passed away Monday, June 23, 2014 at Borgess Medical Center in Kalamazoo. Roger was born in Goshen, IN on December 13, 1943, a son of Burnes and Blanch (Rink) Collinsworth. His mother died when he was very young, and he was then raised by his father and stepmother, Gladys (Wolfinger) Collinsworth. Roger attended Dowagiac High School and owned a tack shop in Dowagiac for many years. At one time, he was married to Bonnie Jean (Barfell) Collinsworth.
He loved country music and playing his guitar. Roger loved camping and fishing, canning his own food, and baking. He was a good storyteller, loved animals, and especially loved spending time with his children and grandchildren.
Roger is survived by a daughter, Laura Morrison, of Elizabethton, TN; step son, Donald Kirk, of Marcellus; six grandchildren; four great-grandchildren; sister, Joan (Rodney) York, of Constantine; and several nieces, nephews, and cousins.
He was preceded in death by his parents, stepmother, infant sister Judy Collinsworth, and brother Donald Collinsworth.
Friends and family will be received Thursday 12-2 pm where light refreshments will be served at Corey Church of the Nazarene, Three Rivers. Religious services will follow immediately at 2 pm with Reverend Gary Carr officiating. Interment will be at Brown Cemetery in Millersburg, IN. Memorial contributions may be directed to Eley Funeral Homes, Inc. to assist the family with funeral expenses. Online messages may be left for the family at www.eleyfuneralhomes.com.