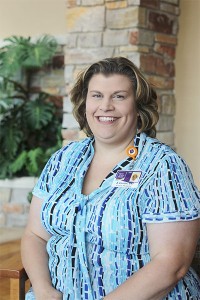 Three Rivers Health is pleased to announce the addition of Dr. Jackalyn Govier to the Three Rivers Health Medical Staff. She is practicing at Family Care White Pigeon and started seeing patients in June.
"We are extremely fortunate to have Dr. Govier join our team," said Chief Executive Officer, William Russell.
Dr. Govier studied at Lake Erie College of Osteopathic Medicine in Erie, PA. She completed her internship through Michigan State University College of Osteopathic Medicine and previously practiced at the Community Health Center of Branch County.
Russell commented on Dr. Govier's arrival saying, "She brings experience and enthusiasm, while being wonderfully compassionate, something that is truly valued by our community."
For over 90 years, Three Rivers Health has offered its patients and community technology-driven care, including a wide array of inpatient, rehabilitation, outpatient, wellness, hospice care and specialty clinic services. To discover more about Three Rivers Health, call 269.278.1145 or visit threerivershealth.org.