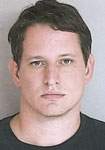 The Sturgis firefighter arrested Tuesday was arraigned Wednesday afternoon.
Joshua Jason Snyder, 36, is being held on $40,000 bond after he was charged with one count of second-degree criminal sexual conduct, one count CSC third degree and two counts CSC fourth degree.
The alleged encounters began in November of 2013 and continued into this month.
Investigators also found sexually explicit texts Snyder had sent the victim, police said.
Snyder was arrested at his home Tuesday after charges were authorized by St. Joseph County Prosecutor John McDonough.
Snyder, a four-year employee of the Sturgis fire department, is scheduled for a preliminary conference Tuesday, with a preliminary hearing Thursday next week.