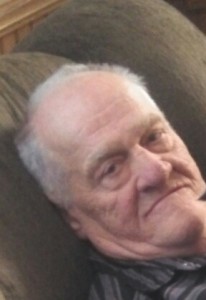 William Morris Metty, Sr., age 68, of Centreville, MI. passed away on Monday, August 18, 2014 at Borgess Medical Center. He was born on October 22, 1945 in Centreville, MI. the son of Gordon and Pearl (Steen) Metty.
Mr. Metty has been a lifetime resident of this area. He was employed at the White Pigeon Paper Mill for forty years until his retirement. Bill was a lifetime member of the Fraternal Order of Police. He was also a member of the Horseman's Association. Bill was an accomplished speed and action rider and trainer, who had a great love for horses.
William was preceded in death by his father Gordon, his mother Pearl, one brother Ronald and one sister Connie.
He leaves to cherish his memory, wife, Kathleen (Willard) Metty, whom he married on Oct. 21, 1983; daughters Carlene Laverack (Ron) of White Pigeon, and Lisa VanZoest (Don Hoffman) of Mendon, and son William Metty, Jr. (Casey) of White Pigeon, 2 brothers Dick Metty of Three Rivers, and Terry Metty, of Texas, 1 sister Donna (Jim) Handy of Nebraska, 6 grandchildren Kristen (David) Jenkot, Dayton Laverack, Johnathan Metty, Sydney Metty, Brooke VanZoest, and Andrea Hoffman, 3 great-grandchildren Colton, Brayden, and Grayson Jenkot.
A memorial service will be held 1:00 p.m. on Saturday, August 23, 2014 at the Hohner Funeral Home, with Nancy Boyd officiating.
Memorials may be donated to the Borgess Cardiac Center to aid in the purchase of updated equipment. Envelopes available at Hohner Funeral Home in care of arrangements. Online condolences may be left at www.hohnerfh.com.