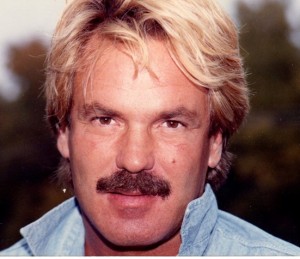 George "Scott" Edward Schaefer IV, age 62, of Three Rivers and formerly of, Muskegon, Michigan and La'ie, Hawaii passed away suddenly on Tuesday, Sept. 16th 2014 at his place of residence. He was born in Cook County, Chicago, IL., on March 23, 1952 the son of George and Barbara Jean (Hastings) Schaefer, III.
Scott graduated from Mona Shores High School and later pursued a degree in Agriculture and Engineering from the University of Hawaii. Scott began working as a civil engineer, where his career involved countless engineering projects all over the country and on Wake Island for the US Military. He spent the majority of his life in La'ie, Hawaii. He returned to Three Rivers and Corey Lake in 2010 to spend time with his family.
Scott was an avid listener and collector of music. He loved the outdoors, especially the ocean and Hawaii. He had a passion for nature and wildlife and was often an advocate for keeping our natural habitat. He enjoyed snorkeling, cooking exotic foods, summers at Corey Lake, music, and especially his family.
He always opened his facebook posts with "Blessings Goddess Pele' and Goddess Sunrise for all the beautiful colors you put in our Rainbow Eyes. Blessings Ai'kau and Kaha'na"moku clan for their spirit wisdom in the darkest night's sky. Clean water for our global Kei'ki Kukui "hoo" Lua ~Keo'ki.
Scott is survived by his son, Nicholas Scott Schaefer, his mother, Barbara Jean Schaefer, his sister, Cynthia Schaefer Gillard (Jim) Three Rivers, his brother Nicholas Schaefer (Donna) Littleton, CO, his brother, James Williamson (Nancy), Cinncinati, and his sister Melissa Zimonick, Muskegon, MI, several nieces and nephews, aunts and uncles. He was preceded in death by his Father, George Edward Schaefer, III.
The family will celebrate Scott's life from 2-4 p.m. on Saturday, October 11, 2014 at the Hohner Funeral Home, with refreshments to follow at Scott's home on Corey Lake.
Memorials in memory of Scott may be directed to the Pacific Whale Foundation at www.pacificwhale.org. Envelopes available at Hohner Funeral Home in care of arrangements. Online condolences may be left at www.hohnerfh.com.