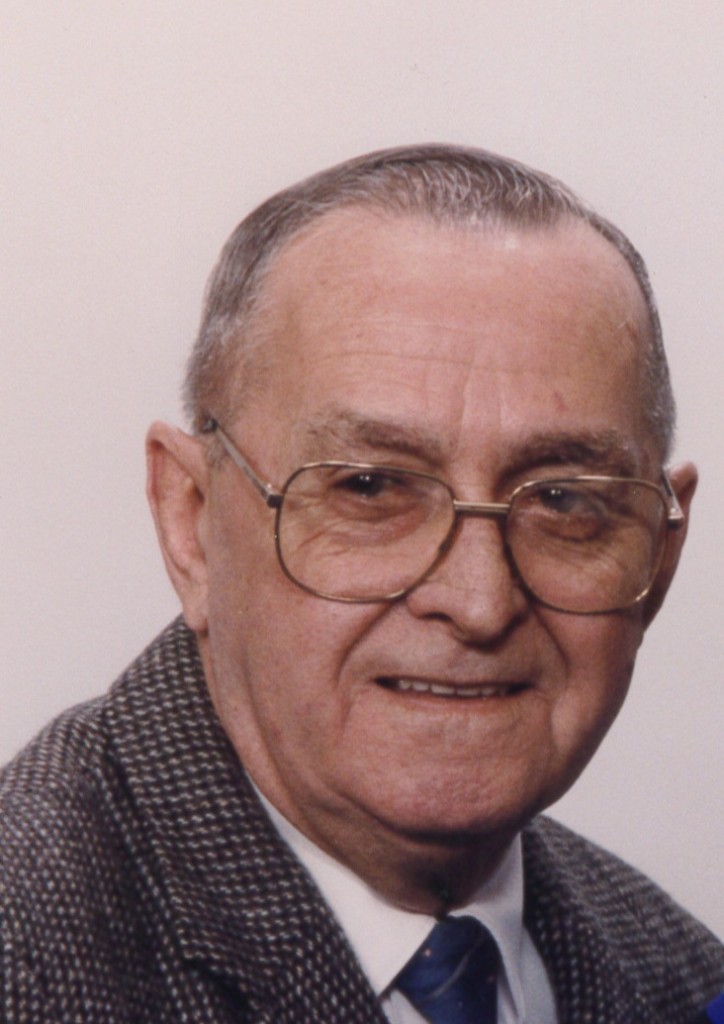 Robert William Hasbrouck, age 90, of Three Rivers, passed away peacefully at his home on Monday, November 3, 2014 surrounded by his loving family. He was born January 2, 1924 in Lockport Twp., MI., the son of the late Hugh Earl and Anna Pauline (Hosted) Hasbrouck.
Bob was raised and attended school in Centreville. He served his country during WWII and was recalled to serve during the Korean Conflict. Bob lived in the Three Rivers Area for most of his life. He drove truck for many years before beginning work for the Continental Can Company for five years. Bob also worked as a custodian for the Three Rivers Public School System before retiring in 1991.
Mr. Hasbrouck was a Life Member of the American Legion Hice-Shutes Post #170 where he was past Post Commander from 1994 to 1995. He was also a member of the Three Rivers Fraternal Order of Eagles #2303.
Mr. Hasbrouck was preceded in death by his first wife, Ruth Gillen in 1949 and their son, Robert William Hasbrouck II in 1993. He was also preceded by five brothers and three sisters.
On April 29, 1950 Bob was united in marriage to Mrs. Mary Kathryn (Starzevski) Hasbrouck of Three Rivers, who leaves to cherish his memory. Also surviving are one son, Bill (Linda) Hasbrouck, of Centreville, MI; two grandchildren, James "Jim" (Katrina) Hasbrouck, of Sturgis, MI., and Tracy (Nick) Labadie, of Three Rivers; seven great-grandchildren, Ashley, Douglas, Matthew, and Aiden Hasbrouck, Julie and Justin Milliman, and Isabelle Labadie.
The family will receive friends from 4-7 p.m. on Thursday, November 6th, 2014 at the Hohner Funeral Home.
Funeral Services will be held at 11:00 a.m. on Friday, November 7th, 2014 at the Hohner Funeral Home with Pastor Bob Anderson officiating.
Interment will be held in Riverside Cemetery with Military Honors under the auspices of the American Legion Hice-Shutes Post #170. Memorials may be donated to the Charity of One's Choice, envelopes available at the funeral home. Online condolences may be left at www.hohnerfh.com.