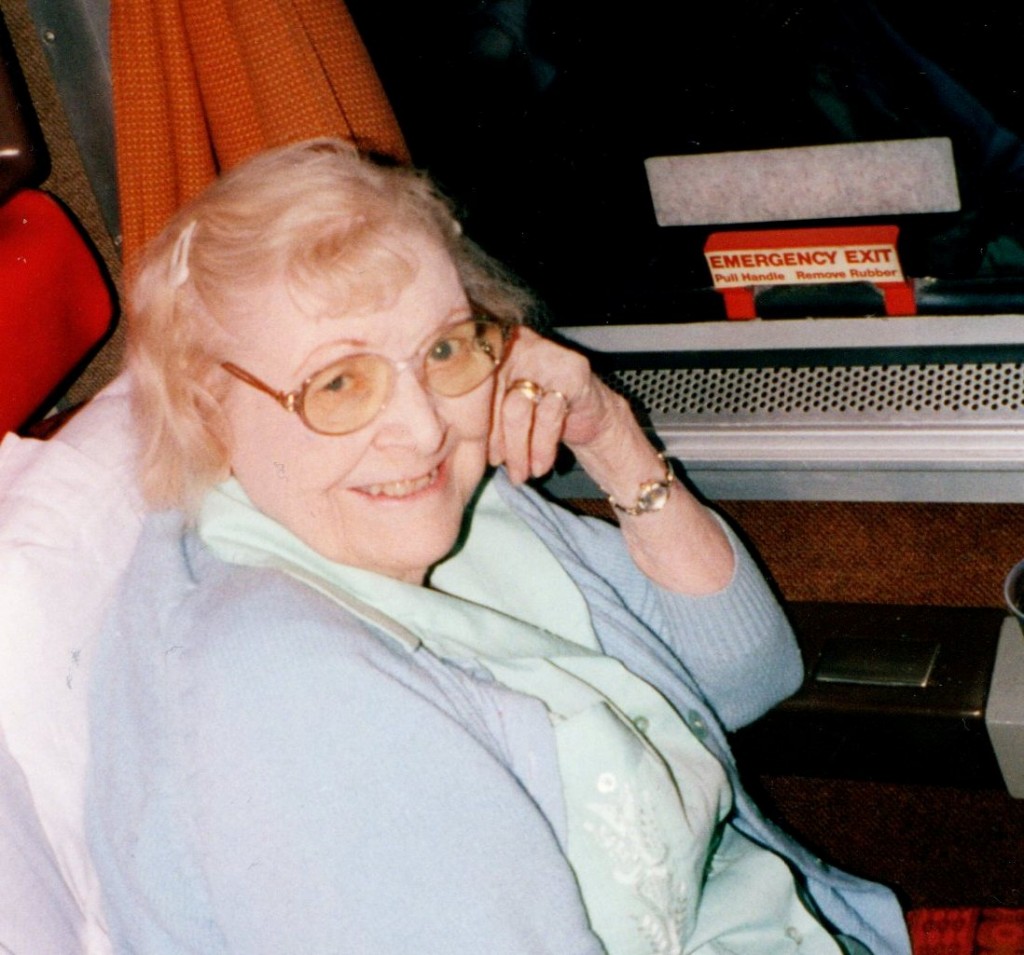 Maxine Lucille Calvert, age 97, of Three Rivers, formerly of South Bend, IN., passed away on Friday, November 28, 2014 at the Bowman House surrounded by her family. She was born in Goshen, IN., the daughter of the late Louis and Ethel (Rockwell) Alshouse.
Mrs. Calvert spent most of her life in the South Bend area moving to Three Rivers in 2011 to be near family. She was preceded in death by her first husband, Albert Voorde in 1957, her second husband, Thomas Pegura in 1960, and her third husband, Everett Calvert. Also preceding her are two sons, August and James Voorde.
She leaves to cherish her loving memory, one daughter, Mrs. Beverly (John) Lind, of Three Rivers; twelve grandchildren and several great-grandchildren, as well as one daughter-in-law, Tina Bender. Many friends and extended family that will miss her.
The family of Maxine Calvert will receive friends from 10:00 a.m. until the time of services at 12:00 noon on Monday, December 1, 2014 at the Hohner Funeral Home; 1004 Arnold St; Three Rivers, MI 49093.
Interment will be held in Highland Cemetery, 22527 Portage Ave., South Bend, IN., 46616. Memorial donation in memory of Maxine may be directed to Grace Health Care Hospice. Envelopes available at Hohner Funeral Home in care of arrangements. Online condolences may be made at www.hohnerfh.com.