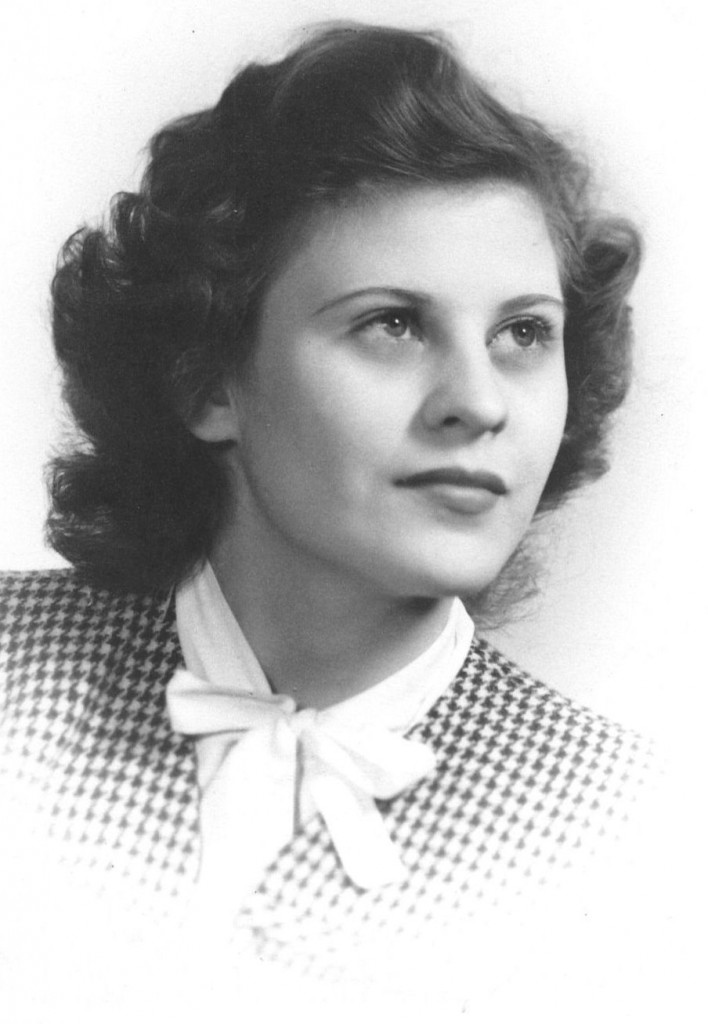 Phyllis May Peters, age 87, of Three Rivers passed away on Friday, November 7, 2014 at Three Rivers Health. Phyllis was born on December 28, 1926 the daughter of Roland M. and Ester Louella (Mickem) Reed.
She attended special schools in Ann Arbor, Sturgis, Kalamazoo, and Grand Rapids due to her illness with polio at a young age. On April 4, 1947 she married a special man, Charles B. Peters in White Pigeon. In 1953 they moved to Constantine, where she owned and operated a seasonal plant business for 17 years. She served as a den mother, Sunday School teacher, and church treasurer.
For the past thirty years Phyllis had been a resident of Three Rivers. She worked as an executive secretary in Kalamazoo. She also worked for the Three Rivers Commercial, Sturgis Journal, and The Elkhart Truth newspapers. Her stories and poems have appeared in numerous national magazines and some of her photos have won awards.
Phyllis was a member of the Ninth Street Methodist Church. She also belonged to the Prime Timers at the Moorepark Community Church, a member of the National Association of Press Women, Michigan Association of Press Women, associate member of the Horizon's Grange, and the Michigan Post Polio Group.
She was preceded in death by her parents, husband, Charles in 1997, brothers, Richard and Robert Reed; sister, Rosemary Hagenbuch.
Phyllis leaves to cherish her loving memory son, Phyllip C.(Madaline)Peters of Elkhart, IN; daughter, Connie L.(Richard)Stoppenbach of Three Rivers; grandchildren, Tamara(Wesley)Runyon, Cory(Shannon)Stoppenbach, Jason(Aubrey)Evans, Benjamin and Andrew Peters; twelve great grandchildren; brother, Eugene Reed of Sturgis, sisters, Anna Jane Smith of Schoolcraft, and Juanita Reagan of Sturgis; many nieces, nephews, and cousins.
The family will receive friends from 11:00a.m. until time of funeral services beginning at 1:00 p.m. on Thursday, November 13, at Hohner Funeral Home with Pastor Jim Stillwell and Andrew Peters officiating.
Interment will be held at White Pigeon Cemetery.
Memorial may be directed to the Charity of One's Choice or Ninth Street Methodist Church. Envelopes available at Hohner Funeral Home in care of arrangements.
Online condolences may be left for the family at www.hohnerfh.com.