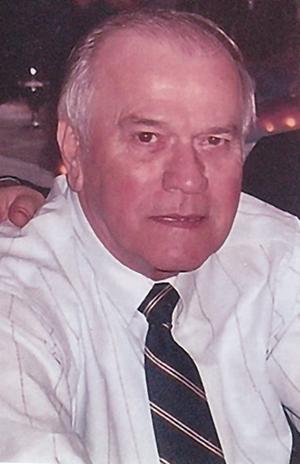 Dean E. Meyers, 82, of Elkhart, Ind., passed away Monday, Nov. 24, 2014 at Elkhart General Hospital. Dean was born Aug. 25, 1932 in Three Rivers to the late Frank and Gladys (Barnhart) Meyers. On Nov. 1, 1951, he married Rose Mary Long in Ridgeland, S.C.
Surviving is his wife of 63 years, Rose Mary Meyers of Elkhart, Ind. and their children, Bill (Connie) Meyers, Don (Becky) Meyers and Patricia Robinson, all of Elkhart, Ind., Sherry Meyers of Syracuse, Ind. and a daughter-in-law, Melissa Meyers. Also surviving are 13 grandchildren, 21 great-grandchildren, and many nieces and nephews. Dean was preceded in death by his son, Dean G. Meyers, and his siblings, Russell, Leal, Robert, Don, Richard, Frank, Christopher, Thelma, Gladys, Margaret and Nila.
A celebration of Dean's life will be held at 3 p.m. Saturday, Dec. 6, at the North Kingdom Hall – Jehovah's Witnesses, 1921 Jeanwood Dr. Elkhart, IN 46514.
Dean served as a Sergeant in the US Army during the Korean War. He was the owner of Grenada Van Conversions for 15 years and then managed Pioneer Auto Sales in Osceola until his retirement several years ago. In his spare time, he enjoyed playing and watching golf, and watching football.
In his memory, donations may be made to the North Kingdom Hall of Jehovah's Witnesses. To leave an online condolence, please visit our website at www.chapelhillmemorial.com.