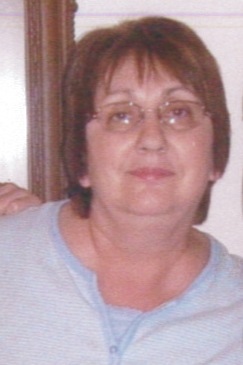 Diana Lee Westphal, age 64, of Three Rivers, passed away on Monday, December 1, 2014 surrounded by her loving family after a courageous battle with cancer. She was born on October 30, 1950 in Three Rivers, MI the daughter of Charles and Mary(Abrams)Hughey.
Diana has been a lifetime resident of Three Rivers. Diana was a devout Christian and member of Portage and Three Rivers Church of Christ. On April 15, 1995 she was united in marriage to Gerald Westphal in Three Rivers. Diana enjoyed spending time with her cats and feeding the squirrels. She cherished spending time with her beloved family, children, and grandchildren.
Diana was preceded in death by her first husband, William Bell and one daughter, Tina Bell.
She leaves to cherish her loving memory husband, Gerald Westphal; daughter, Michelle Heffner, stepchildren, Chris Ivens, Deanna Krietzer and Jerry Westphal; brother, Bill Hughey; sisters, Nancy Hughey and Zenda Overstreet; fourteen grandchildren and fifteen great grandchildren.
The family will receive friends from 4:00 p.m. – 7:00 p.m. on Thursday, December 4, 2014 at the Hohner Funeral Home.
Funeral Services will be held at 11:00 a.m. on Friday, December 5, 2014 at Hohner Funeral Home with Rev. Mike James officiating.
Interment will take place at Constantine Cemetery.
Memorials in memory of Diana may be directed to St. Jude's Children's Hospital. Envelopes available at Hohner Funeral Home in care of arrangements.
Online condolences may be left for the family at www.hohnerfh.com.