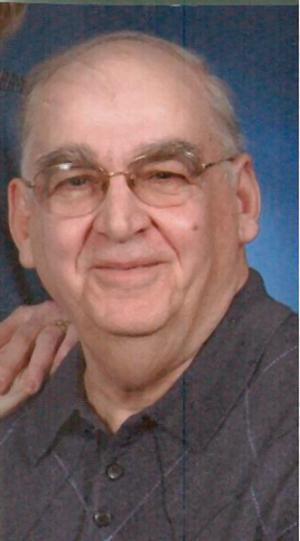 Guy F. Quarandillo, 77, of Elkhart, Ind., passed away at the Center for Hospice Care in Elkhart, Ind. on Friday, Dec. 12, 2014 at 2:35 a.m. following an extended illness.
He was born in Elkhart, Ind. on Aug. 23, 1937 to the late Anthony and Lillian (Borrelli) Quarandillo and later married Laura L. Ely on Oct. 19, 1984 in Elkhart, Ind. She survives him at home.
Also surviving are his daughters, Lisa (Robert) Scholtes and Lana (John) Huff, both of South Bend, Ind. and Lora Quarandillo of Elkhart, Ind.; sons, Daniel (Cheryl) Wood of Newaygo, David Wood of White Pigeon, Dale (Loni) Wood of Three Rivers and Robert (Dora) Quarandillo of Elkhart, Ind.; brothers, Joseph (Judy) and Kenneth (Karry) Quarandillo, both of Elkhart, Ind.; sister Margaret Derr of Bristol, Ind.; grandchildren, Bryan (Kelly) Scholtes, Michelle (Brent) Robinson, Apryl Turczynski, J.J. Huff and Adam (Jackie), Casey, Cody, and Angie Wood, and six great-grandchildren with one on the way.
In accordance with Guy's wishes, he has been cremated. A memorial visitation will be held on Thursday, Dec. 18 from 2-4 and 6-8 p.m. at Billings Funeral Home in Elkhart, Ind. The Mass of Christian Burial will follow on Friday, Dec. 19 at 11 a.m. (with visitation one hour prior) at St. Mary of the Annunciation Catholic Church in Bristol. The Rev. Robert Van Kempen will officiate, and burial will take place in St. Vincent Cemetery in Elkhart, Ind. at a later date.
Guy was a draft technician for Metro Beverage for many years, retiring in 2000. He was also a lifetime member of the St. Mary's Knights of Columbus #11574, Elkhart Moose Lodge #599, the Old Orchard Senior Golf League and the Friendly Pioneers of Elkhart as well as being a 1955 graduate of Elkhart High School and an avid Chicago Cubs, Bears and Notre Dame fan.
In lieu of flowers, memorial donations can be given to the Juvenile Diabetes Research Foundation, the Hospice Foundation of Mishawaka, Ind. or the United cancer services of Elkhart County. On-line condolences can reach the family at www.billingsfuneralhome.com.