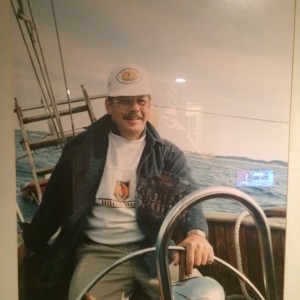 Kermit Franklin Parsons, age 75, of Three Rivers, passed away Sunday, December 28, 2014 at Indiana University Goshen Hospital. Starting life in Chicago, IL, Kermit was born to John Parsons and Sybella VanderVeen Parsons Wagonmaker.  Sybella moved to MI at his age of five, where he went to a country school near Jones before attending Three Rivers High School. In June of 1959, Kermit married Mary Louise Raudman.  They had met when they were 15 on a ferry that crossed to the Upper Peninsula of MI.
Along with his deceased parents, Kermit also lost siblings Nelvina, Sybella, and James and his daughter Faye Louise.  Surviving are his wife Mary; sons Kermit Earl (Esther Marie) Parsons and Scott Lee (Tommy Faye) Parsons; grandchildren Marie, Kermit, Makayla, and Emily; and great-grandchildren Ayla and Jackson.
Kermit's favorite jobs were accounting, sales of office equipment and later printing equipment, followed by selling manufactured housing.  Before retirement he owned Louroth Industries, Inc., Elkhart, IN.  Enjoyable activities in his lifetime included hunting, fishing, sailing, scuba diving, flying, bikes, golf, travel and time with family and friends.  A tribute to Kermit and Al Taylor is made by Kermit's sons for setting up the first Constantine Rocket Football in early 1970's.
A visit with family and friends is planned on Saturday, January 3rd from 11 am to 1 pm at Eley Funeral Home, Constantine. To celebrate Kermit's time with us, there will be a lunch at the Harvey House in the village next to the bridge. These plans were Kermit's wishes.  Memorial contributions may be left for the IU Health Goshen Center for Cancer Care or the St. Joseph Co. Conservation Club.  Online messages may be left for the family at www.eleyfuneralhomes.com.