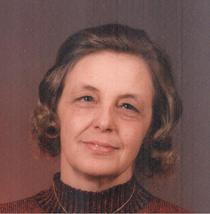 Carol K. Fashbaugh, 71, of Constantine, passed away at 2:10 a.m. Wednesday, Jan. 21, at Elkhart General Hospital following an extended illness.
She was born in Elwood on Nov. 18, 1943, to the late John and Ilah (Hobbs) Craig.
She married Joseph W. "Joe" Fashbaugh Jr. on Feb. 1, 1961, in Elkhart, Ind. He survives her at home after nearly 54 years of marriage.
Surviving are her sons, Joey (Lori) Fashbaugh of White Pigeon and Doug (Tracy) Fashbaugh and Bill (Jennifer LaBeau) Fashbaugh Sr., both of Elkhart; brother Robert "Bob" (Linda) Craig of Granger, Ind.; grandchildren Ashley, Brittney, Matt, Billy Jr., Doug Jr., Katie, Maggie, Mason, Logan, Heather and Kyle; and nine great-grandchildren.
Preceding her in death were an infant brother, Jerry Craig, and her stepfather, Neil Troup.
In accordance with the family's wishes, no services have been scheduled and Billings Funeral Home of Elkhart is assisting with cremation arrangements.
Carol was an adventurous lady who lived life to the fullest. She achieved many accomplishments and beautiful memories as a result of her lifestyle.
She was an accomplished downhill and cross-country skier. She spent many seasons at Swiss Valley teaching her children to ski. She also liked to mushroom hunt but would always decline to tell her mushroom stories. She often took her sons, Joey, Doug and Bill, with her because she claimed they could smell the mushrooms. Carol was a talented artist and would often travel out west for inspiration for her oil paintings and other art work, including visiting places such as Yankton, S.D. She was also a prolific baker and cook and won many blue ribbons and other awards from entering her baked goods in local fairs and contests. She and the boys would plant a huge garden every year and can or freeze the harvest.
Listed among her more unorthodox accomplishments was the time when her husband and stepfather shot a moose in Canada. Without hesitation, she butchered and prepared the moose, claiming that the meat was among the tastiest and most tender she ever had. She also had a passion for going on ultra-lite and power-parachute aircraft rides, even after health issues began to slow her down.
Carol was a member of the Three Rivers Hospital "Stroke Club" and, although she was confined to a walker and later a wheelchair, there seemed to be no limit to her motivation and desire to overcome her challenges. She continued to create and enter her artwork and baked goods at local fairs and stayed on top of things at home. She was even fortunate enough to attend the Beach Boys concert at the Lerner Theater in December. Of course, she would say that her biggest challenge was raising three wonderful boys and would add with a smile that putting up with her husband, Joe, was still a "work in progress"!
Despite her passion for life, Carol would often reflect on and enjoy the simpler things…sitting in the sun near her garden watching the birds and animals play; spending time with her dogs, Sashi and Dolly; catching up on the news on all of her friends; and finishing crossword and word search puzzles in record time.
Eventually, the effects of her stroke and other health issues presented Carol with a challenge she could not overcome here on Earth. But, true to her nature, she will continue her quest for perfection by being the best angel she can be.
Carol's family would like to thank Dr. Haque and all the staff at the Elkhart Clinic oncology department, as well as the staff and friends at Elkhart General Hospital and the Eastlake Rehabilitation Center for the tender care and love that were administered to her during her final days, including Donna, the Eastlake bus driver; her special niece, Robin, who would always bring her snacks; and grandsons "Rocky" and Billy, who visited her regularly and always put a smile on her face.
Memorial donations may be given to the humane societies of Elkhart or St. Joseph (Mich.) Counties. Condolences can reach the family by logging on at www.billingsfuneralhome.com.