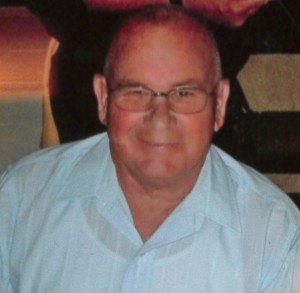 J.H ."Jay" Kelley, Sr. ,age 75, of White Pigeon went to be with the Lord on Tuesday, January 7, 2015 at his home surrounded by his family. He was born on February 18, 1939 in Perryville, AR the son of Rudy and Lucy (Dancer) Kelley.
On June 21, 1956 he was united in marriage to his loving wife, Janette (Swihart) Kelley whom survives.
Jay was employed for 42 years at Gar-V Fastener Coating as a machine operator. He and his wife were faithful members of Moorepark Commmunity Church. Jay cherished time with his family, traveling with his wife, but most of all his passion was serving his Lord and Savior by witnessing where ever he went.
He was preceded in death by his parents, daughter, Deb, one great granddaughter, one nephew, three brothers, R.W, Ed, and Bill, and sister, Ida Pearl.
Jay leaves to cherish his loving memory daughter, Donna(Mark)Root of Albion, MI and Pam(Mark)Stears of Schoolcraft, MI; sons, Jay(Laura)Kelley, Jr of Centreville and Jim(Cerena)Kelley of Three Rivers; brothers, Jerry(Dena) of Florida Randal(Kim)Kelley of Three Rivers, and Michael(Kathy)Kelley of Marcellus, MI; sisters, Ruby(Roy)Harper of Florida and Janie(Mike)Clir of Marcellus; thirteen grandchildren and several great grandchildren.
The family will receive friends from 11:00 a.m. until time of services at 1:00 p.m. on Saturday, January 10th, 2015 at the Moorepark Community Church with Pastor Ken Miller officiating.
Memorials may be donated to the Moorepark Community Church or the White Pigeon Fire and Rescue. Envelopes available at the funeral home. Online condolences may be made to www.hohnerfh.com.