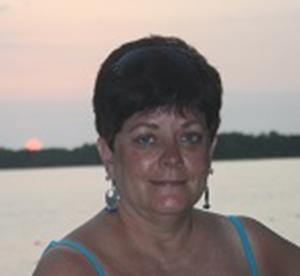 Kristine Anne "Kris" Reid, 64, of Sturgis, passed away Monday, Jan. 19, 2015 at home. She was born May 11, 1950 in Three Rivers a daughter to the late Douglas J. and Elizabeth (Meyer) Bullock.
As a young girl Kristie became an avid stamp collector and developed a love of reading with "Nancy Drew Mysteries" and "Superman Comic Books." As she grew older she joined the Three Rivers band, orchestra, and marching band where she played the clarinet for seven years.
In 1965 she moved with her parents to Sturgis where she finished high school graduating with the class of 1968. She then went to Northwestern Michigan College in Traverse City and from there enrolled at the University of Michigan and received an honors degree in English.
She was soon selected to be the Sturgis representative to our sister city in Shijaraki, Japan where she spent three weeks living with families, sightseeing, and making new friendships. She then returned to the University of Michigan and earned her elementary teachers certificate and was soon hired to teach fourth grade at Fawn River School. In 1979 she earned her Masters degree in elementary education and went to teach at Congress School for third grade and finished her teaching career teaching second grade.
She was always proud of her special projects with her students like hatching out butterflies, constructing pinatas, or writing letters to "The Big Bad Wolf" who actually wrote back. She shared her love of literature with her students, introducing them to wonderful books like "James and the Giant Peach," "Indian in the Cupboard" and the ever popular "Vampires Don't Wear Polka Dots."
On Sunday, May 11, 2008 Kris and Mike celebrated their 25th anniversary at Sandals Whitehouse in Jamaica. To make the day even more special it was Mother's Day and Kris' birthday.
She is survived by her husband, Michael Reid; daughter, Alison Snyder DesOrmeaux and husband Matthew DesOrmeaux; grandchildren, Maia and Hollin, all of Houston, Texas; brother, Lt. Col. (ret) Larry J. Bullock and wife Nancy of Fort Worth, Texas; brother, P.M. (Mike) Mapes and wife Bonnie Lee Hauge of Fort Worth, Texas; nephew, Lt. Col. Jay Patrick Bullock and wife Tonya and children Mackinley, Reagan, and Ryley Bullock of Wiesbaden, Germany; nephews Howard M. Mapes and wife Christine; Robert M. Mapes and wife Elizabeth and children Joshua and Anna, all of Traverse City; aunt, Mrs. Robert (Frances) Bullock of Sun City Center, Fla.; cousins Deborah Bullock and Stephen Bullock, both of Montgomery, Ala.; and numerous dear friends and acquaintances.
No funeral service is being planned as per her wishes, the family will be receiving friends and relatives at a later date to be announced, where friends can meet and celebrate her life by sharing funny stories and treasured moments.
Memorial donations in Kristie's memory may be directed to Hospice of Sturgis. Envelopes are available at the Rosenberg Chapel of Hackman Family Funeral Homes which has been entrusted with the arrangements.
Her obituary is also at www.hackmanfamilyfuneralhome.com where personal messages of support may be left for the family.