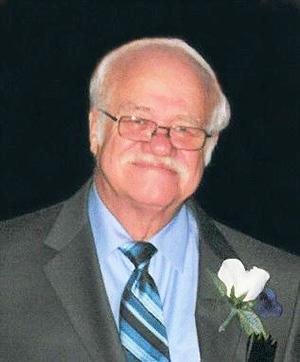 Larry Lee Malsch, 71, of Three Rivers, passed away on Tuesday, Jan. 6, 2015, as a result of an accident on Shavehead Lake.
A Celebration of Life Service will be held at 12 p.m. on Saturday, Jan. 10 at Clark Chapel and Cremation Services, 405 Center St., Dowagiac, officiated by Father Kevin Covert. Visitation will be held from 10-12 p.m. prior to the service. In lieu of flowers memorial contributions may be made to the Cass County Sheriff Department in honor of Larry. Those wishing to leave a memory or condolence online may do so at www.clarkch.com.
Larry was born on March 27, 1943 to Rudolph and Mamie (Wells) Malsch in Niles. He graduated from Niles High School in 1961. Larry held many job titles throughout his lifetime. He worked as an installer for GTE, retiring after 29 years of service. After retirement he worked part time for the Cass County Sheriff Department for many years. Larry held very strong political beliefs. He served as a Dowagiac City Councilman for Ward 2 for many years, then as a Commissioner for Cass County, and finally, as the Porter Township Supervisor. He was very involved in fundraisers, often taking care of the corn roasting for the different events. He also was involved with the COA, the scholarship golf outing for SMC, and the Cass County Sheriff Dept. Larry loved to spend time fishing in Canada and enjoyed fishing for salmon on Lake Michigan with his sons. He could often be found tending to his garden or taking the time to feed the birds and squirrels in his yard. On Nov. 1, 2012, he married Mary (Trochimiak) DeBruyn-Towner. Together they enjoyed dancing to country music and playing euchre.
Larry is survived by his wife, Mary; his sons, Allen Malsch of Lawton and Philip (Gina) Malsch of Bahama, N.C.; three grandchildren; one great grandchild; numerous cousins; and nieces and nephews.
He was preceded in death by his parents; two half-brothers Vern Murphy and Harold Murphy; and one grandchild.