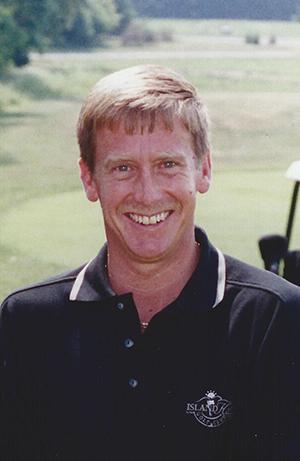 Richard Allen "Rick" Clark, 54, of Sturgis, passed away Monday evening, Jan. 19, 2015 at his home.
He was born Feb. 20, 1960 in Sturgis, son of Paul and Karyl (Lutz) Clark.
Rick resided most of his life in Sturgis and he was a graduate of Sturgis High School with the class of 1978.
On Sept. 2, 1988 he married Kimberly Hill at the Kirsch Gardens in Sturgis.
From the time Rick was 14 years old he worked at Sturgis Molded Products in Sturgis, the company his father founded. Following the death of Rick's father he and his brother and sister assumed the ownership and operation of the company. Rick's involvement in the company was for over 25 years until his eventual retirement.
Many will remember Rick as a genuinely generous man. He was a strong supporter of many community projects. Two special programs for Rick were the Sturgis High School Tool Room and St. Joseph County 4-H. He took pride in presenting the Paul P. Clark Memorial Trophy Buckle in memory of his father for 20 years at the St. Joseph County 4-H Fair.
Rick was a gifted man artistically and he had a true mind of the engineer he was. He had many hobbies and enjoyments, some of which would be traveling, especially to Silver Lake, riding his 1977 Harley Davidson Super Glide, his customized 1997 Ford one ton Bronco, riding jet skis, and ATV's and playing golf. Rick may have had many interests and involvements but what he cherished most was times he was surrounded by his family.
He is survived by his loving wife, Kimberly; two sons, Paul Tyler Clark of Centreville and Hunter Allen Clark of Sturgis; mother, Karyl (Jerry LaBeau) Clark of Klinger Lake, White Pigeon; one sister, Linda Clark of Sturgis; one brother, Paul P. "Bud" (Rhonda) Clark of Klinger Lake, Sturgis; two nieces, Carissa (Seth) Carmen of Yukon, Okla. and Madison (Troy) Niblock of White Pigeon; two nephews, Sam Adams of White Pigeon and Sean (Mallory) Clark of Virginia Beach, Va.
He was preceded in death by his father.
In accordance with Rick's wishes cremation will take place. A gathering of family and friends to remember and celebrate the life of Rick Clark will take place from 2-5 p.m. Sunday, Jan. 25 at the Elks Lodge, 66200 Grey Lake Rd. in Sturgis.
The Hackman Chapel of Hackman Family Funeral Homes, 114 S. Nottawa St., Sturgis, MI 49091, 269-651-2331 is entrusted with the arrangements.
The family suggests those wishing to make a memorial donation in Rick's memory consider the St. Joseph County MSU Extension 4-H Horse Division, 612 E. Main St., Centreville, MI 49091 or the Sturgis Area Community Foundation, 310 N. Franks Ave., Sturgis, MI 49091 for the establishment of a scholarship in Rick's memory.
The obituary is also at www.hackmanfamilyfuneralhome.com where personal messages of support may be left for the family.