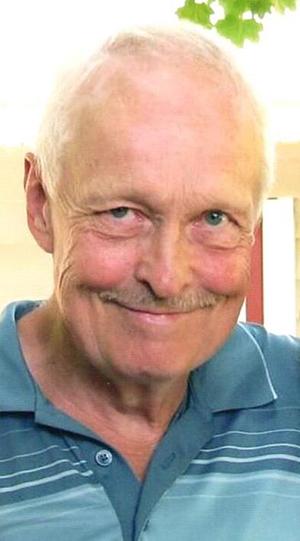 John Boyd, of Allegan, died Monday, Feb. 2, 2015, at his home. John was born May 9, 1945, in Three Rivers, the son of the late Robert and Elizabeth (Kinney) Boyd.
He graduated from Mendon High School in 1963. He graduated from Green's Barber College, and was a barber in Mendon for several years, before coming to Allegan and working at the Hairs End. John was an AVID golfer, and a dedicated Michigan Fan, "Go Blue."
Surviving are his wife, Carol; his two brothers, Richard and Nancy Boyd, Bruce and Jane Boyd; his two sisters, Priscella Bingamen and Vivian Luten; his daughter-in-law, Amy and Phil Floraday, and their daughter, Ivy; many nieces and nephews. John was preceded in death by his son, Shawn.
Friends may meet with the family on Thursday, Feb. 5, from 5-8 p.m. at the Gorden Funeral Residence, Allegan Chapel, www.gordenfuneral.com. Graveside services will be held on Friday at 2 p.m. at Oakwood Cemetery, Allegan.
In lieu of flowers memorial donations may be made to the Allegan Sports Boosters, 1560 M-40 North, Allegan, MI 49010, or Gobles Jr. Academy, Worthy Student Fund, 32146 6th Ave., Gobles, MI 49055-9078.