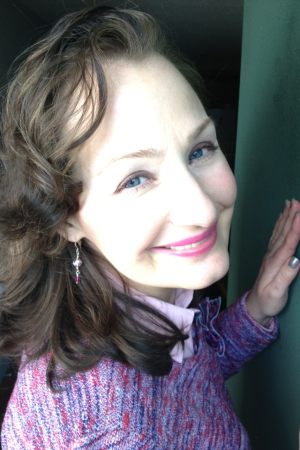 Amy Louise Kennedy, age 46, passed away on Thursday, March 5, 2015 at her family's home who has cared for her after a courageous battle with cancer. Amy was born on September 6, 1968 in Three Rivers, MI the daughter of Jack Jr. and Patricia (Meyer) Kennedy.
Amy attended Immaculate Conception Elementary School and graduated with Honors from Three Rivers High School. She was senior class president and also enjoyed cheerleading, band, and Spanish. Amy went on to attend Grand Valley State University where she graduated with a B.S. degree in Public Administration.
Amy moved to Seattle, WA and was employed as General Manager for Island House, a retirement community for 19 years. She was very selfless with her time and involved herself with many charitable activities such as the Big Brother/Big Sister program, a volunteer for Catholic Community Services, and Goodwill as an ESL instructor. She enjoyed reading, antiquing, writing, and staying fit. Amy loved the Pacific Northwest and all of its healthy organic lifestyle it brought to her life.
She was preceded in death by grandfather, Jack V. Kennedy, Sr. ; grandparents, Mason and Jean Meyer; uncle, Bruce Meyer, and aunt, Mary Lou Kennedy.
Amy leaves to cherish her loving memory parents, Jack and Patricia Kennedy.; sisters, Cathleen and Cynthia Kennedy; many aunts and uncles; first cousins, Mary Jo Miller, Craig Field, Karin Field, Dillon Harrison, Rachel Harrison, Leah Harrison, and many second cousins, and dear friends.
The family will receive friends from 5:00 p.m. – 7:00 p.m. on Monday, March 9, 2015 at Hohner Funeral Home.
Mass of Christian Burial will be held at 11:00 a.m. on Tuesday, March 10, 2015 at Immaculate Conception Catholic Church.
Interment will be held at Moorepark Cemetery.
Memorial donations in memory of Amy's wonderful spirit may be directed to Three Rivers Hospice or American Cancer Society for Thymus Cancer Research. Envelopes available at Hohner Funeral Home in care of arrangements.
Online condolences may be left for the family at www.hohnerfh.com.