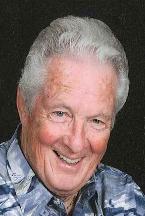 Dwight "Jack" Jackson Kortie, 79, of Middlebury, died at 6:05 am
on Sunday, March 22, at Courtyard of Goshen, where he had stayed
since January 7, 2015. He was born on September 28, 1935 in
Litchfield, MN, to Dwight J. and Bernice "Bunny" (Britton) Kortie,
they preceded him in death. On April 25, 1975 in Goshen he married
Judith (Mishler) Miller, she survives. Survivors in addition to his
wife are his children, Lisa (Bob) Miller of Goshen, Thomas J. Kortie
of Indianapolis, Stephanie (Greg) Miller of Ann Arbor, MI, Stephen
(Sherri) Miller of Middlebury; five grandchildren; seven great
grandchildren; sister, Jil (Jim) Carlson of Minneapolis, MN; two
brothers, Lyn (Doris) Kortie of Glendale, AZ and Van (Evelyn) Kortie
of Sun City, AZ. and many nephews and nieces. He was a salesman
and production manager for Weyerhaeuser Incorporated and had
worked as a salesman in the RV industry. He and his wife were
owner/operators of three businesses- a flower shop in Three Rivers
Michigan, a dry cleaning business in Scottsdale, AZ and Healthy
Pets in Middlebury. He served on the Middlebury Town Council,
attended River Oaks Community Church and was a member of the
American Legion Post 210, Middlebury. Jack was an US Air Force
veteran and played in the Drum & Bugle Corps. Visitation will be
from 2:00-4:00 and 6:00-8:00 pm on Friday, March 27, and one hour
prior to the 11:00 am funeral service on Saturday, March 28, all at
the Miller-Stewart Funeral Home, 1003 South Main Street,
Middlebury. Services will be conducted by Pastors Scott Tilley and
Ron Russell. The American Legion Post 210 will conduct Military
Honors at the funeral home following the funeral services. Burial
will be at a later date in Grace Lawn Cemetery, Middlebury.
Memorials may be given to Greater Indiana Chapter of Alzheimer's
Association.