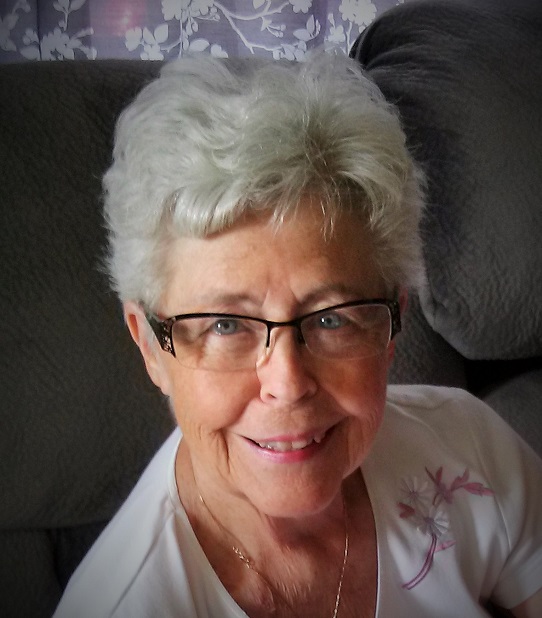 D. Patricia Rice died peacefully on March 4, 2015 in Lakeland, Florida at the age of 83.
Patricia was born on February 21, 1932 in Kirkwood, IL to Roy and Carol VanRiper. She graduated from DePauw University with a degree in Home Economics. She moved to Michigan in 1955 to take a position as Home Economist with the Michigan State Extension office.  She married Arthur G. Rice, in February 1956. The couple was blessed with four children. Pat created a home environment for her family that was warm and nurturing; always demonstrating her Christian values. She was a role model of how to live as an active member our community. She was always thinking of others before herself.
Pat was a loving Christian who shared her love for the Lord in many ways; she was the organist and choir director for Centreville United Methodist Church as well as active in the United Methodist Women, at both the local and district level, and in Stevens Ministry. Pat also dedicated her life to many activities outside of the church; Elementary Music Teacher, Glen Oaks CC instructor, Nutritionist, Three Rivers Hospice volunteer, Three Rivers Hospital Auxiliary, DAR and organist at their Avion Palms community in Bowling Green, Florida.
Pat is survived by her husband, Arthur G. Rice; Daughter Karen Rice, her daughters Christina Stephenson and Andrea (Aaron) Mason and Great Grandson Barrett Mason. Daughter Marianne (Jim) Plaunt, their son Adam (Jasmine) Plaunt and Great Grandson Aiden; and son Jason Plaunt. Son, Larry (Deb) Rice, their children Rachael, Sarah and Hannah Rice and daughter, Barbara Rice and her daughter Nicole (Len) Smothermon and great granddaughter Elizabeth Shay Smothermon.  She is preceded in death by her parents, brother and grandson Brent Arthur Stephenson.
A memorial was held Saturday March 7th at Avion Palms Community in Bowling Green, Florida where Pat and Art spent their winters. Visitation is scheduled for Thursday, March 12, 2015 from 2 to 4 and 6 to 8 PM at the Centreville United Methodist Church in Centreville, MI. A memorial service to celebrate Pat's life is scheduled for Friday, March 13, 2015 at 11:00 AM at the church. All are welcome to attend. Memorial donations may be given to the Centreville United Methodist Church, 304 E. Main St., Centreville, MI 49032. Online messages may be left for the family atwww.eleyfuneralhomes.com.