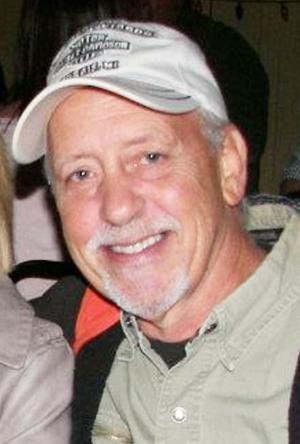 Allen R. Bontrager, 62, of White Pigeon, passed away on Thursday, April 16, 2015, at I. U. Health, Goshen, Ind.
He was born Dec. 1, 1952, in Sturgis, a son of Henry J. and Erma S. (Slabach) Bontrager. He was a graduate of White Pigeon High School and lived most of his life in the White Pigeon area.
Allen married Kathy J. Yesh on Sept. 1, 1979. He was the owner of Bontrager Fiberglass Specialties in White Pigeon, which began in 1984 and he attended Riverside Church in Three Rivers. He loved God and his family and so many loved him.
Allen enjoyed family vacations, mushroom hunting, motorcycle riding adventures, canoeing and family gatherings around a bonfire. He especially enjoyed evenings on the pontoon with his wife.
He is survived by his wife, Kathy J. Bontrager of White Pigeon; two sons, Aaron R. Bontrager of White Pigeon and Derek A. (Melissa) Bontrager of Bristol, Ind.; three grandchildren, Isabell, Grace and Addison. Also surviving is his father, Henry J. (Beverly) Bontrager of Sturgis; one brother, Larry (Amber) Bontrager of White Pigeon; two sisters, Karen (Billy) Cuellar of White Pigeon and Rhea (Darryl) Schrader of Sturgis; two stepsisters, Crystal Bauer of Valparaiso, Ind. and Scarlet (Timothy) Thomas of Rockford; many close nieces and nephews.
He was preceded in death by his mother, father-in-law, and stepfather-in-law.
Visitation for friends and family will be held Sunday, April 19 from 2-4 p.m. and 6-8 p.m. at Farrand Funeral Home, 300 N. Kalamazoo Street, White Pigeon. Services will be held Monday, April 20 at 11 a.m. at Riverview Christian Fellowship, 69212 U.S. 131 South, White Pigeon. The service will be officiated by Pastor Denny Kirouac of Riverside Church of Three Rivers. Interment will be in White Pigeon Township Cemetery.
Memorial contributions may be made to the Lt. Jonathan W. Edds Memorial Fund. Envelopes will be available at Farrand Funeral Home, which is in charge of arrangements.