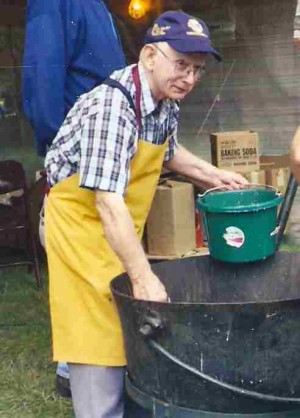 George L. Cole, age 88, of Three Rivers passed away on Monday, March 2, 2015 at Three Rivers Hospital. He was born in Fabius Township to Delbert L and Ethel O (Stephenson) Cole on May 11, 1926.
The family will receive friends from 10:00 a.m. until time of memorial services beginning at 11:00 a.m. on Saturday, May 2, 2015 at Hohner Funeral Home with Pastor Karleen Kinker officiating.
Interment of cremains will be held at Riverside Cemetery with military honors under the auspices of the American Legion Post # 170.
Donations to be made to the Three Rivers Lion Club or Michigan Eye Bank. Envelopes available at Hohner Funeral Home in care of arrangements.