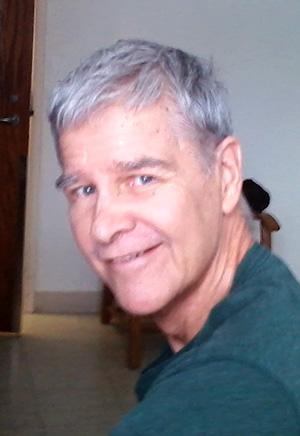 Michael "Mike" D. Walker, age 60, a resident of Cass County Medical Care Facility of Cassopolis for the past 7 years, was finally called home to his Lord and savior on Monday, April 20, 2015.
Born inMarch 3, 1955, in Kalamazoo, to Richard A. and Zita C. (Kovach) Walker, Mike was the sixth of nine children.
In 1972, he entered the U. S. Army, where he received his high school diploma. During his time of service, he married Ruthann M. Timm on March 16, 1973. He was honorably discharged in 1974.
He lived in Constantine, and had a long career as a truck driver until August 1999 when his illness prevented him from driving.
Mike is survived by his mother, Zita (Cart) England; brother, RichardWalker; sister, Julie Stamm; brother, Dan (Tina) Walker; children Kassandra (Kevin) Hochstetler, Rachel (John) Hammond, Holly (Jason) McDonald, Rebekah (Eric) Demas andMichael (Lindsay) Walker; and 14 grandchildren, Autumn, Brendan, Gracie, Lexie, Jackson, Jaelyn, Lauren, Eric, Kathryn, Gabriel, Troy, Aimee, Evan and Aaron.
Mike was a compassionate and giving man, and as his final gift, he donated his entire body to science so that others might benefit.
No services will be held, and memorials may be directed to Cass County Medical Care Facility, 23770 Hospital St., Cassopolis, MI 49031.