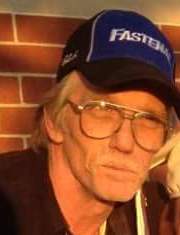 Russel Thomas Carey, age 49, of Three Rivers passed away on Saturday, April 4, 2015 at Three Rivers Health. He was born in Kalamazoo, MI on April 20, 1965 the son of John Elwood and Geraldine Lucille (Hamilton) Carey.
Russel was a resident of Three Rivers for over twenty years coming from Coldwater, MI. He was employed for over fifteen years for Gray Brothers Stamping and Machine, Inc. in White Pigeon, MI.
He was preceded in death by parents, brothers, John and James Carey, and sisters, Barb Swift, Brenda Riddle, and Linda Byrd.
Russel leaves to cherish his loving memory daughters, Skyler Lynn Carey and Tessa Nicole Carey; son-in-law, Tim Keeler; sisters, Donna (Clark) Polly, Betty Goodman, and Carol (Ken Dwater) Emerson; brother, William (Cathy) Emerson; grandchildren, Brayden and Kadynce Keeler; special niece, Heather Carey and many more nieces and nephews.
The family will receive friends from 2:00 p.m. until time of funeral services beginning at 4:00 p.m. on Thursday, April 9, 2015 at Hohner Funeral Home with Pastor Clark Polly officiating with cremation to follow services.
Memorials may be directed to the Carey Family. Envelopes available at Hohner Funeral Home in care of arrangements. Online condolences may be left for the family at www.hohnerfh.com.