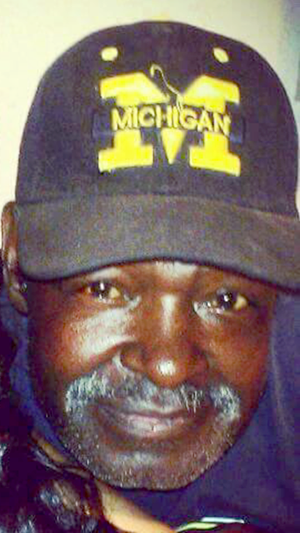 Mr. Curtis "Skimp" Williams, 60, of Three Rivers, passed away on Friday, May 8, 2015 at the Heartland Health Care Center. He was born in Independence, La., on Nov. 13, 1954 the son of the late Wesley and Henrietta (Brown) Williams.
Curtis has been a longtime resident of this area. He worked in both manufacturing and agriculture. Skimp was an avid Michigan Sports Fan, especially University of Michigan, Detroit Lions and Tigers. He will be remembered for his love of dancing and having a good time.
Curtis is survived by his loving family, sister, Ivory Williams; brother, Jerry Brown-Williams; nieces, Valerie Turner-Cole, Stephanie Williams-Brown, Ivy Williams, Sharon Street, and Leanna Spanks; nephews, Earrick Williams, Floyd and Damion Hardy. Special god-daughter, Nylajah Lockett; many aunts, uncles, cousins, great nieces, nephews, and friends.
The family will receive friends from 11 a.m. until time of home going at noon on Wednesday, May 13 at the Bethel Baptist Church, with Pastor Terry L. Cropper Jr. officiating.
Interment will be held in Riverside Cemetery.
Memorials may be donated to Nylajah Lockett or Hohner Funeral Home in care of arrangements. Envelopes available at the church. Online condolences may be left at www.hohnerfh.com.