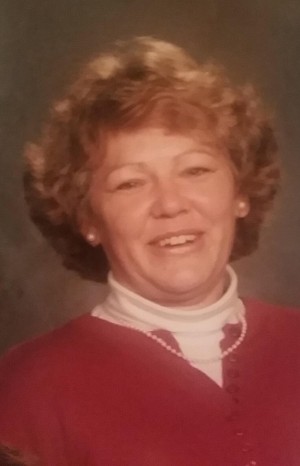 Dorothy "Dotty" A. Roberts, age 65, passed away suddenly on Friday, May 15, 2015 in Saginaw, MI. She was born in Saginaw, MI on March 19, 1950 the daughter of the late John and Janice (Polzin) Szarenski.
Dotty received her Bachelor's of Science degree in nursing from the University of Michigan. She moved to the Three Rivers area in 1982 and shortly after was united in marriage to Dan Roberts on August 23rd, 1985. Dotty was an excellent, award winning nurse and caregiver. Her career found her working at every level of health care, E.R., Pediatrics, Rehabilitation, and Company Nurse. She worked for over thirty years for Three Rivers Health and much longer as the "Family Stitcher-Upper".
Dotty loved all things outdoors, especially gardening, fishing, raising horses, and she was an exceptional cook. She truly loved her family, grandchildren and great-grandchildren, and will be missed by all she touched.
She was preceded in death by her parents and one sister, Lorraine.
Dotty leaves to cherish her loving memory, husband of twenty nine years, Dan Roberts of Three Rivers; daughters, Lisa Irelend of Mayville, MI and Tammy (Ricky) Barber of Hartzell, AL; sons, Chris (Teri) Dice of Montrose, MI., Todd (Debbie) Roberts, of Birmingham, AL., Dan (Rachelle) Roberts, Kevin (Ruth) Roberts, and Keith (Brandi) Roberts, all of Three Rivers; four sisters, Rita Ertman, of Alden, MI., Diane (Louis) Fejes, of Flushing, MI., Virginia (Bruce) Morse, of Constantine, MI., and Mary Doerr, of Birch Run, MI. three brothers, David Szarenski of Wolverine, MI, John (Kathy) Szarenski of Nevada, and Ron (Geoff Fowler) Szarenski of Ann Arbor, MI; twenty-two grandchildren and six great-grandchildren, as well as a host of nieces and nephews and friends.
The family will receive friends from 4:00 until 8:00 p.m. on Tuesday, May 19, 2015 at the Hohner Funeral Home.
Funeral Services will be held at 1:00 p.m. on Wednesday, May 20th, 2015 at the Hohner Funeral Home, with Chaplain Brian Lutz officiating.
Interment will be held in Riverside Cemetery.
Memorials may be directed to the St. Jude Children's Hospital. Envelopes available at the funeral home. Online condolences may be left at www.hohnerfh.com.