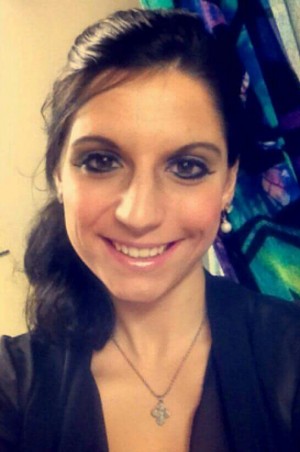 Alyona Alexandra Springer, 20, of Three Rivers, died Friday morning, after a pedestrian accident on U.S. 131 near Three Rivers. A native of Russia, she was born in Krasnoyarsk, Siberia, on July 30, 1994, to Alexandra Melinichenko. After her birth mother's death, Alyona and her older sister Darya "Dasha" Springer spent their early years in Orphanage #59, Krasnoyarsk.
Alyona and Dasha were adopted in October 2002 by Jeffery William Springer and Diane Marie Springer of Three Rivers. The girls attended Immaculate Conception School and Three Rivers Public Schools, and Alyona was for several years an altar server at Immaculate Conception Church.
Later, Alyona received her G.E.D. diploma through the Job Corps program in Ogden, Utah. While in Utah, she trained as a U.S. Forest Service firefighter. For two summers, Alyona was proud to serve with a crew that fought on the frontlines of fires in the mountain West.
In 2013, Alyona returned home to pursue her career ambition in health care. She completed Certified Nursing Assistant (CNA) training and had worked since August 2013 as a CNA at Riverview Manor Inc., Three Rivers.
Alyona was strong, warm, joyful and delightfully funny. She showed great perseverance in the face of trials and was full of love and gratitude for her family. She felt a deep kinship with nature and enjoyed fishing, gardening, rock hunting and running outside in all seasons. Some of Alyona's happiest family memories were of Upper Peninsula vacations near the Pictured Rocks, where she would hike, swim and search for agates with her mother and sisters along the Lake Superior shore.
Alyona is survived by her parents, Jeffery and Diane Springer of Three Rivers; her sisters Elizabeth Kay Cole of Baldwin, Alina Marie Springer of Three Rivers, Daniela Theresa Springer of Three Rivers and Darya "Dasha" Alexandra Springer of Taylorsville, Utah; and a brother, Nicholas Dean Springer of St. Joseph. Alyona also leaves a grandmother, Dolores Ann Springer of Three Rivers; as well as several aunts, uncles, cousins and nieces. Alyona was preceded in death by her paternal grandfather, William Dean Springer of Three Rivers and her maternal grandparents, Walter John Gregorek and Mary Madeline Gregorek of Kalamazoo.
Cremation has taken place and the family will receive guests at Hohner Funeral Home in Three Rivers on Tuesday from 4-8 p.m. ,with a Rosary at 7:30 p.m. A Mass of Christian Burial will be celebrated at Immaculate Conception Catholic Church in Three Rivers at 11 a.m. Wednesday. After a luncheon in the church hall, interment of ashes will follow at Moorepark Cemetery in Three Rivers.
Memorial donations in memory of Alyona may be directed to her adoption agency, Bethany Christian Services. Envelopes available at Hohner Funeral Home in care of arrangements.