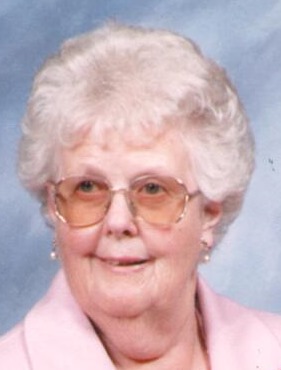 Beulah J. Timm, age 87, of Three Rivers, passed away Tuesday, June 16, 2015 at Sunshine House in Three Rivers. She was born October 21, 1927 in Sherman Township, a daughter of Henry and Marie (Smith) Lublow. Beulah graduated from Three Rivers High School in 1945. On December 21, 1952 she married Albert Timm in Centreville. He preceded her in death July 15, 1997. Beulah and Albert moved to their farm on Heimbach Road in 1954, which they operated until 1995. She also worked at Three Rivers Furs, St. Joseph County Farm Bureau, Stroud Bookkeeping, and McGowan Bookkeeping. Beulah was a member of First Presbyterian Church, Three Rivers-Centreville, where she served as Elder, and belonged to the Friendship Circle, Morning Study, Circle of Light, and several committees. She was also a member of Circle Four Club and Florence Women's Club.
Surviving are her nieces Anne (Clark) Fries and Karen (Doug) West, nephew George (Laurie) Timm, and great nieces and nephews Brian (Hannah) Fries, Ben (Cara) Fries, Adam West, Greg West, Nick (Brandy) West, Emily (Mark) Versteeg, Melissa (Nick) Frye, Melinda Timm, and faithful cat, Tom.  She was preceded in death by her parents, husband, brother and sister in law Richard (Patricia) Lublow, and special Aunt Mable Smith.
Relatives and friends will be received Thursday from 2-4 and 6-8 pm at Eley Funeral Home in Centreville. Religious Services will be held 10 AM Friday at First Presbyterian Church, Three Rivers with Pastor Brenda Deily officiating. Burial will be in the South Park Cemetery, Three Rivers. Memorial contributions may be directed to First Presbyterian Church. Online messages may be left for the family at www.eleyfuneralhomes.com.