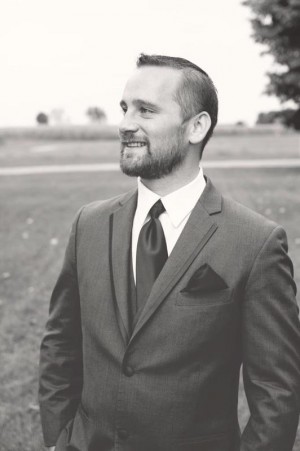 Mr. Joshua Brady Leason, age 32, of Okemos, MI., passed away suddenly on Sunday, June 21, 2015 at the University of Michigan Hospital. He was born on April 8, 1983 in Mishawaka, IN., the son of David Leason and Lori (Juroff) Maggert.
Josh grew up in Dowagiac, Michigan graduating from High School in 2001. He attended Central Michigan University where he received his Business and Management Degree. Over the last ten years Josh has been employed by Menard's in management at different locations.
On Sept. 20th, 2014 Joshua was united in marriage to Ms. Jessica (King) Leason, of Okemos, MI.; he also leaves to cherish his loving memory his mother, Lori (Stan) Maggert, his father, David (Kimberly) Leason, both of Dowagiac, MI.; one brother, Justin Leason, of Elkhart, IN.; his special great-grandmother, Mary Juroff, of Georgia; and his very special Husky dog, Charlie as well as many friends and colleagues.
Joshua's family will receive friends from 11:00 a.m. until the time of services at 1:00 p.m. on Thursday, June 25th, 2015 at the Hohner Funeral Home with Joshua's father-in-law, Mike King officiating.
Interment will be held in Riverside Cemetery, Dowagiac, MI. following services.
In lieu of flowers donations may be made to the The Leason Family c/o Jessica Leason. Envelopes available at Hohner Funeral Home in care of arrangements.. Online condolences may be left at www.hohnerfh.com.