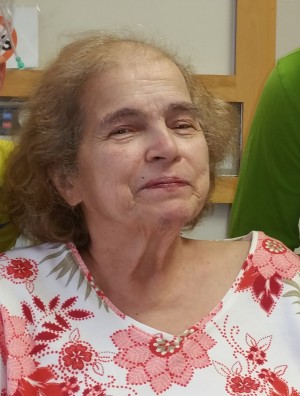 Barbara Jean Guhl, age 74, of Three Rivers, formerly of Schoolcraft, passed away on Friday, July 17, 2015 at home surrounded by her loving family. She was born in Caledonia, MI., on July 4, 1941 the daughter of the late Arthur S. and Nina B. (Vester) Burke.
Mrs. Guhl has been a long time resident of Schoolcraft where she was active with the Schoolcraft V.F.W. She was employed at the Eaton Corporation in Three Rivers. Barb enjoyed crocheting, knitting, all things arts and crafts, and was always willing to help her family and friends.
Barbara was preceded in death by her parents, her husband, Richard Guhl, one son Ricky Guhl, and her daughter Christina Guhl.
She leaves to cherish her loving memory, four daughters, Karolyn (Kevin) Palush, of Fayetteville, N.C., Lorrine Guhl, of Schoolcraft, Gerry (Steve Lint) Guhl, of Three Rivers, and Stephanie (Rob Largent) Guhl, of Schoolcraft; grandchildren, Gregory (Rebekah) Palush, Jessica Palush, Randy O'Brien, Kenny and Connor Palush, Christopher (Candi) Guhl, Kaylee (Daryl) Jariett, Michael Girton, Samantha and Rebecca Dennany, and Antonio Guhl; fourteen great grandchildren and many brothers and sisters.
A memorial service will be held at 1:00 p.m. on Tuesday, July 21, 2015 at the Hohner Funeral Home.
Memorial donations may be directed to the American Cancer Society or the Charity of One's Choice. Envelopes available at Hohner Funeral Home in care of arrangements.. Online condolences may be left at www.hohnerfh.com.