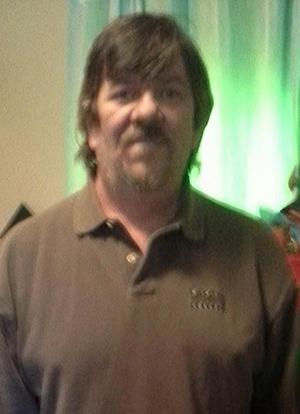 Jeffery Lee Rider, 51, of Three Rivers, passed away on Friday, July 10, 2015 at the Borgess Medical Center following a courageous battle with cancer. He was born on July 26, 1963 in Kalamazoo, the son of the late Robert J. and Laura (Gronau) Rider.
Jeff graduated from Three Rivers High School in 1982. He was united in marriage to Kathy Kraus in 1987. Jeff was employed as a welder over the last several years at Lippert Components, in Middlebury, Ind. He enjoyed cars, fishing and hunting, spending time on Lake Michigan and especially time with his granddaughter Lily.
Jeff was preceded in death by one brother, James Rider.
He leaves to cherish his memory, wife, Kathy (Kraus) Rider, of Three Rivers; two daughters, Kalan Rider of Constantine and Nicole Rider of White Pigeon; one brother, Joe (Cara) Rider of Sturgis; two sisters, Julie (Bob) Tomlinson of Three Rivers and Jeri (Joe) Phillips of Niles; one granddaughter, Lily Rider and many nieces and nephews.
The family will receive friends from 4-8 p.m. on Wednesday, July 15 at the Hohner Funeral Home.
Funeral Services will be held 11 a.m. on Thursday, July 16 at the Hohner Funeral Home.
Interment will be held in White Pigeon Cemetery at a later date. Memorials may be donated to the charity of one's choice. Online condolences can be left at www.hohnerfh.com.