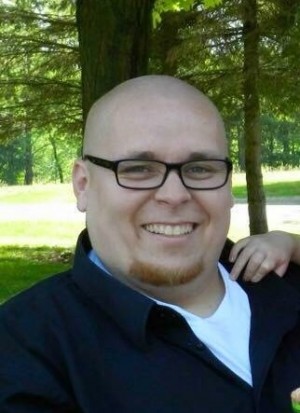 Marcos A. Fonseca, age 31, of Marcellus, MI passed away suddenly Tuesday, July 14, 2015.
He was born May 4, 1984 in Berrien Center, MI the son of Johnny Sr. and Kathryn (Ferrel) Fonseca. On September 12, 2009 he married Chelsea H. Gearhart who survives.
Marc lived for a number of things, but family and friends were always first. He wasn't just a father, husband, son, uncle, etc. he was a best friend. He was passionate about his music and it was a voice of his heart for others to hear. Farming and trucking has also been very near and dear to his heart, as he truly enjoyed being a part of it. His smile, his laughter, and the warmth he brought to a room will forever be missed and remembered.
He is survived by his wife Chelsea, two daughters, Lundyn& Nora Fonseca both home; his parents Johnny Sr. and Kathryn Fonseca; one sister, Jennifer (Steve) Haley and one brother Johnny (Sarah) Fonseca Jr .; brother in laws Karl (Catherine Lopez), all of Marcellus, Glen (Christina) Gearhart of Cincinatti OH and J. Collin Gearhart, sister-in-laws Becky (Primo) Garcia, Rachel Gearhart, Heather Gearhart; father and mother-in-law Carl and Brenda Gearhart also of Marcellus; nieces & nephews, Maddy, Margaret, Wyatt, Zachary, Jessy, Nic, Simon, Joshua, Miranda, Kirsten, Alyssa, Selena, Izaiak, Leeland, Arabella, Ellie, Antonio, Johnny III, and Sophia; and many other family, friends and especially his work family at H & H Feed & Grain in Vicksburg.
The family will receive friends 1 to 3 P.M. and 5 to 7 P.M. Sunday, July 19, 2015 at the Marcellus Middle School.
Memorial services will be held at 11 A.M. Monday July, 20, 2015 at the Marcellus Middle School. Memorial donations may be directed to Marcos Fonseca Memorial Fund at G.W. Jones Exchange Bank, Marcellus. Online condolences may be left at www.materralstonfuneralhome.com Arrangements handled by the Mater-Ralston Funeral Home, Marcellus.