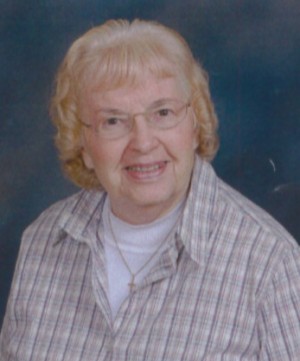 Marjorie Nadine (Selby) Berger, age 88, of Lima, OH. formerly of Three Rivers, passed away on Saturday, July 18th, 2015 at her home in Lima. She was born on March 21, 1927 in Three Rivers, MI. the daughter of the late Rapheal F. and Ida Bell Weaver Selby Atkinson.
Marjorie has been a lifetime resident of Three Rivers graduating with the class of 1945. On Nov. 30th, 1945 she was united in marriage to James Berger. Mrs. Berger was employed at Hudson Drug Store, and for many years as the manager for Berger Insurance Company, as well as H & R Block and Jacobson's Apparel in Kalamazoo.
Marjorie was a life member of the First United Methodist Church where she was very active. She was past President of P.T.A. Barrows School, past Pres. of the Club of Little Gardens, State Board Member of Kalamazoo Garden Club.
She was preceded in death by one daughter, Rebecca Ann Sherwood; one sister, Janet Lee Shaw; and one brother, Wilbur LeRoy Selby.
She leaves to cherish her loving memory, son, Gary (Connie)Berger, of Three Rivers; special friend, Richard Zander, of Lima, OH.; grandchildren, Christopher ValLance, of Three Rivers, Elizabeth (Tom) Pearce, of Schoolcraft, MI., and Thomas Berger, of Three Rivers; sister, Venice Dawn (Armon) Grantham, of San Antonio, TX.; brother, Alex J. (Petti) Atkinson, of Bedford, TX.; seven great-grandchildren, Nickolas, Zakkary, Jaden, Geoffry, and Marah ValLance; Maya and Molly Pearce. Many nieces and nephews.
A memorial service will be held 11:00 a.m. on Saturday, July 25, 2015 at the First United Methodist Church with Pastor Jim Stilwell officiating.
Memorials may be donated to the First United Methodist Church or Ninth Street Methodist Church. Envelopes available at the Hohner Funeral Home in care of Marjorie's arrangements. Online condolences may left at www.hohnerfh.com.