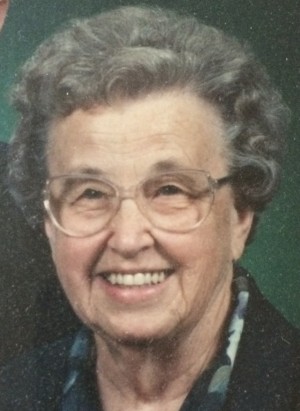 Margueret Marie Norton, age 93, went to be with her Lord early Thursday, July 30, 2015 at her home surrounded by her loving family. She was born in Scott, IN., on July 28, 1922 the daughter of the late Benjamin and Nellie (Willis) VanEpps.
Mrs. Norton has been a long time resident of the Corey Lake area. Margueret graduated from Constantine High School with the class of 1940. On March 29, 1941 she was united in marriage to the late Charles Norton in Five Points, MI., out of this union was formed four loving children and the Norton family dairy farm which she and Charles owned and operated along with their children until its sale in 1978, just after becoming members of the "500 Club". Margueret was very active with Corey Church of the Nazarene by serving as Missionary President, Music and Sunday School leader, and board member. She loved farming, quilting, and was an avid Detroit Tigers Fan. She especially loved her family and grandchildren and often hosted dinners and holidays.
Mrs. Norton was preceded in death by her husband, Charles in 2013; two sisters, Bonnie Morrell and Marilyn Nichols.
She leaves to cherish her memory, four children, Jim (Julia) Norton, of Goshen, IN., Ric (Toy) Norton and Bill (Kathy) Norton, all of Three Rivers, and Maxine Isaac, of Constantine, MI.; ten grandchildren and fourteen great-grandchildren as well as a host of nieces and nephews, cousins, and lifelong friends.
The family will receive friends from 4-8 p.m. on Wednesday, August 12, 2015 at the Hohner Funeral Home.
Memorial services will be held at 1:00 p.m. on Thursday, August 13, 2015 at the Corey Church of the Nazarene with Stephen Norton and Pastor Gary Carr officiating.
Interment will be held in Poe Cemetery.
Memorials may be donated to the Corey Church or Corbin Clinic to aid Mexico. Envelopes available at Hohner Funeral Home in care of arrangements. Online condolences may be left at www.hohnerfh.com.