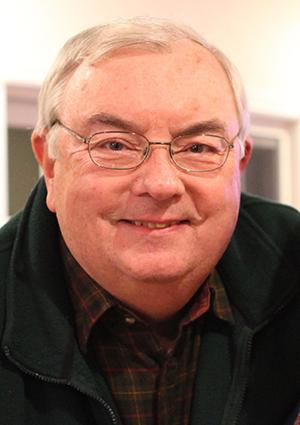 David Alfred Switzer, 68, of Granger, Ind., went home to God the morning of Monday, Sept. 7, 2015. David was born in Evanston, Ill. on April 9, 1947, son of Carlton and Ann (Javorsky) Switzer. He graduated from Evanston Township High School and Michigan Technological University with a degree in electrical engineering. Dave married the love of his life, Shelley Jean Pankow, on July 26, 1969 in Scottville. Dave spent his career in electric and gas utility companies — Michigan Power Company and Michigan Gas Company in Three Rivers, the Battle Creek Gas Company in Battle Creek, and Indiana & Michigan Power in South Bend, Ind. Dave was always active in volunteering for his community, including church (First United Methodist Church in Three Rivers, Chapel Hill United Methodist Church in Battle Creek, and Clay United Methodist Church in South Bend), Rotary Club International, the United Way, Goodwill Industries, and the ETHOS Science Center. He loved spending time with his family, flying remote controlled airplanes, taking pictures and making movies, traveling with family and friends, automating anything electrical, and playing "Mr. Fix It."
Dave is loved by his wife, Shelley; his children, Wendy (Paul) Tackett and Ryan (Amy) Switzer; his granddaughters, Payton and Emerson Switzer; his brother, Eddie (Janet) Switzer; and his mother-in-law, Loretta Pankow. He was preceded in death by his parents, Carl and Ann, and his brother, Bobby Switzer.
In lieu of flowers, the family is asking that memorial donations be made to one of two programs dear to Dave's heart: the ETHOS Science Center, which helps students and teachers deepen their love for science (ETHOS, Inc., 2521 Industrial Pkwy, Elkhart, IN 46516 or http://www.ethosinc.org/i-want-to-help.html) or Camp Kesem, which helps children understand and cope with their parents' cancer (Camp Kesem Notre Dame, 315 LaFortune Student Center, Notre Dame, IN 46556 or https://www.razoo.com/story/Holtbrothersfoundation).
A Memorial Service celebrating Dave's life will be held at noon Thursday, Sept. 10 in Clay Church, 52866 Ironwood Rd. with Rev. Brian Durand officiating. The family will receive friends in the church on Thursday from 10 a.m. until the time of the service. Welsheimer Family Funeral Home North and Crematory is assisting the family with arrangements. Family and friends may leave e-mail condolences at www.welsheimer.com.