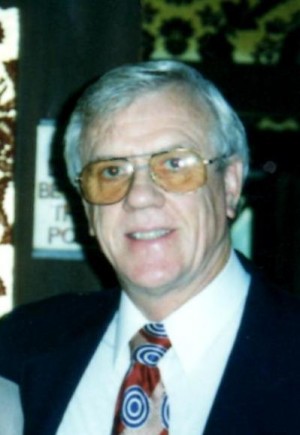 Mr. David Charles Klinger, age 73, passed away suddenly on Sunday, September 6, 2015 at Bronson Methodist Hospital. He was born on March 4, 1942 in Kalamazoo, MI., the son of the late Charles D. and Jeanette C. (Vanderswag) Klinger.
Mr. Klinger attended Kalamazoo schools and graduated from Loy Norrix High School. On Nov. 15th 1986 he was united in marriage to Mrs. Mary J. Beidler. David worked as a machinist and set-up man for Humphrey Products for many years before he retired. They moved from Vicksburg to Three Rivers in 2014. David was a member of B.P.O. E. Elks Lodge. He enjoyed golfing and bowling, and volleyball. He was an avid blood donor to the Red Cross and truly loved his dogs. Dave will be missed by all who knew and loved him.
Mr. Klinger leaves to cherish his loving memory, wife Mary J. Klinger, of Three Rivers; five children, Judy Hofer, of Vicksburg, Steve Klinger, of Schoolcraft, MI., Laura (Steve) Thomas, of Kalamazoo, Deborah (Ron) Schemenauer, of Elkhart, IN., and Mike (Kris) Beidler, of St. Joe, MI.; twelve grandchildren and one special great-grandson, Collin; two sisters, Phyillis (Hank) Bowers and Carol (John) Gowen; and numerous nieces and nephews.
The family will receive friends from 5:00 to 7:00 p.m. on Wednesday, Sept. 9th, 2015 at the Hohner Funeral Home.
Funeral services will be held 11:00 a.m. on Thursday, Sept. 10th, 2015 at the Hohner Funeral Home with interment following in Riverside Cemetery, Three Rivers.
In lieu of flowers memorials may be donated to the Parkinson's Foundation. Envelopes available at the funeral home. Online condolences may be left at www.hohnerfh.com.