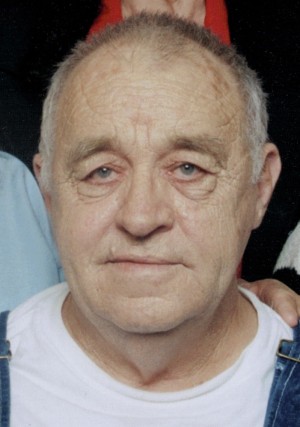 Robert Lee Chapman, Sr., age 71, of Centreville, passed away on Monday, October 19, 2015 at Three Rivers Health. He was born in Howe, IN on January 13, 1944, a son of Jesse and Dorothy (Krontz) Chapman. On September 5, 1962, he married Sharon Sue Wenger in Scott, IN. She preceded him death on February 15, 2003. Robert attended school in Indiana. He worked at Peterson Springs in Three Rivers for 25 years, retiring in 2002. He loved being outdoors, cooking, and most importantly, his grandkids and great-grandkids.
Surviving Bob are his children Robert (Shelly) Chapman, Jr. of Three Rivers, Levi (Mary) Chapman of Niles, Jean (David) Anderson of Centreville, and Michelle (Willie) Singleton of Centreville; grandchildren Zachery Taylor-Lehman, Joshua Taylor-Lehman, John Phillips, Justin Chapman, Levi Chapman II, Kristina Chapman, Cynthia Chapman, Ashley Green, James 'Jimmy' Ruh, Chey-Anne Alger, and Cody Begley; 15 great-grandchildren; and sisters Shirley Clouse, Babby Pedue, and Betty Wise. He was preceded in death by his parents and wife Sharon.
Cremation has taken place. Relatives and friends will be received Thursday, October 22, 2015 from 1-5 PM at the home of Jean Anderson (120 E. Market St. Centreville).  Interment will be at a later date in the Prairie River Cemetery. Arrangements were entrusted to Eley Funeral Homes, Inc., Centreville.