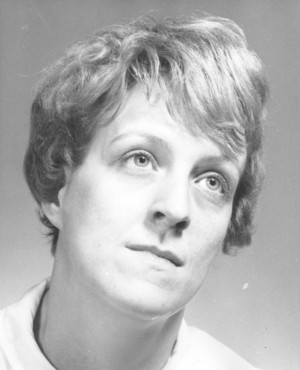 Esther Louise First, age 81, of Colon passed away on Thursday, October 15, 2015 surrounded by her loving family after a courageous battle with cancer. She was born on December 26, 1933 in Coldwater, MI the daughter of Charles and Cora Rodgers.
Esther was a lifetime resident of this area. She was united in marriage to Richard First in 1951. Together they raised two daughters and enjoyed making the holidays special with their family. They also enjoyed traveling to many different places especially to Blue Ridge Mountain. She spent many years employed as a bookkeeper at Harding's in Colon.
She was preceded in death by her parents, husband, Richard First in 2006, brother, Ralph Rodgers, sister, Leola Kyle, and son-in-law, Gene Hensell.
Esther is survived by her two daughters, Christy (John) Friedel of Mendon and Cathy (Daniel) Clementz of Hulbert, MI; grandchildren, Jody Carr, Benjamin (Tricia Reynolds) Clementz, and Shawn (Missy) Clementz; special friends, Neal and Leanna Bontrager and their family and Kevin and Nicole Edson.
In keeping with Esther's wishes cremation will be conducted and there will be no services held at this time.
Memorial donations in Esther's memory may be directed to the Animal Rescue Fund of St. Joseph County or the Refurbished Pets of Southern Michigan. Envelopes are available and may be sent to Hohner Funeral Home in care of arrangements.
Online condolence may be left for the family at www.hohnerfh.com.