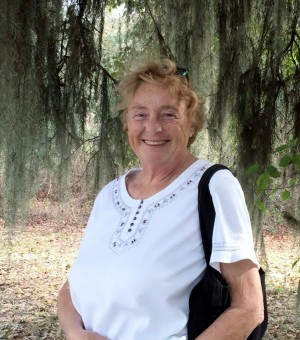 Gale L. Hanson, age 66, of Lake Templene, died Wednesday, October 28, 2015 at her home. She was born January 18, 1949 in Chicago,  a daughter of Warren and Caroline (VanBriggle) Hanson. She graduated from Riverside Brookfield High School and the Moser Secretarial School in Chicago. On August 9, 1969 she married John H. Hanson in LaGrange Highlands. Gale worked as a Executive Secretary for Xerox, Molex, and Danley Machine in Chicago land.  She was also a volunteer for Hospice.
Surviving are her husband John Hanson, Sturgis, mother Caroline Hanson, Sturgis, sons Matthew (Theresa) Hanson of Plainfield, IL and Michael (Tamara) Hanson of Aurora, IL,  grandchildren Ava, Zoie, Hailey and Brianna Hanson, and a sister Kristine Hanson of Sturgis.  She was preceded in death by her father Warren.
Relatives and friends will be received Friday from 3 – 7 pm at Eley Funeral Home in Centreville. Religious services will be held 11 am Saturday at the funeral home, with Pastor David Peterson , Centreville Baptist Church officiating. Burial will be in Prairie River Cemetery. Memorial contributions may be directed to West Michigan Cancer Center.    Online messages may be left for the family at www.eleyfuneralhomes.com.