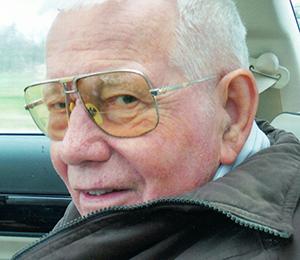 Harold A. Bennett, 78, of Hillsdale, passed away Saturday, Oct. 10, 2015 at McGuire Skilled Nursing Facility in Hillsdale. He was born Feb. 7, 1937 in Mendon to Arthur and Elma (Schrach) Bennett. Harold married Karen Kay Dock on June 21, 1959 and she preceded him in death on Nov. 27, 2005.
Harold graduated from Mendon High School in 1955 and he received a BS degree in chemical engineering from Michigan State University. Harold retired as a chemical engineer and he was the owner/operator of Lucky Feather Game Farm in Hillsdale. He was an avid hunter, fisherman and dog trainer. Harold also enjoyed bowling.
Survivors include two daughters, Lori (Kevin) Hines of Camden and Nannette Lynn Bennett of San Rafael, Calif.; son, Kevin A.C. Bennett of Saint Croix; three grandchildren, Jordan Joseph Hines, Jessica Marie Hines and Jenna Lynn Hines; three sisters, Maureen Finly of California, Arlene Bennett of Texas and Juanita (Stan) Marks of Florida; and brother, John (Judy) Bennett of Everett, Mich.
In addition to his wife, Karen, Harold was preceded in death by his parents and a sister, Joyce.
There will be no services for Harold Bennett at this time. A family gathering will take place at a later date. Arrangements are entrusted to VanHorn-Eagle Funeral Home in Hillsdale.
Memorial contributions are suggested to Pheasants Forever. Online condolences, please visit www.eaglefuneralhomes.com.