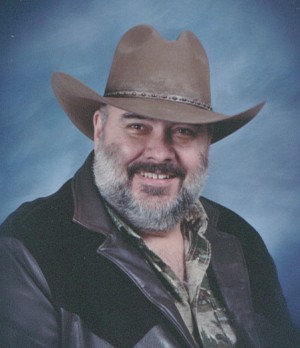 Mr. Jack Richard Menges, age 71, of Three Rivers, went home to be with our Lord on Monday, Oct. 19th, 2015 at his home surrounded by his loving family. He was born on March 25, 1944 in Elkhart, IN. the son of the late Harold C. and Audean L. (Stump) Menges.
Mr. Menges has been a long time resident of this area. He owned and operated Rocky River Taxidermy for over 30 years and also processed deer there. Jack was employed as a Tool & Die machinist for several companies during his career and retired in 2006 from C.D.I. in Kalamazoo. He was a life member of the National Rifle Association and Official Measurer of Pope & Young and Commemorative Bucks of Michigan. Jack was a faithful and active member of the Edwards Corners Bible Church.
Jack's true passions were hunting, fishing, reading, watching outdoor sporting television and especially time spent with his family and friends who will dearly miss him.
Jack leaves to cherish his loving memory, wife, Thais (Nisonger) Menges of Three Rivers whom he married on December 23, 1962; two daughters, Tami (Martin) Stears, of Three Rivers, and Jill (Tony) Trenshaw, of Edwardsburg, MI.; three grandchildren, Jacklyn D. Stears, Broc (Jill) Stears, and Martina Thais Stears; one great-grandson, Gauge; four sisters, Rebecca (Ron) Tracy, Beverly (Tony) Zieger, Barb Schmitendorf, and Martha (Joe) Mamo.
The family will receive friends from 10:00 a.m. until time of services at beginning at 11:00 a.m. on Thursday, Oct. 22, 2015 at the Hohner Funeral Home with Pastor Josh Wiggins officiating.
Interment will be held at Lower Flatbush Cemetery .
Memorials may be donated to the Edwards Corners Bible Church or Great Lakes Hospice of Kalamazoo. Envelopes available at Hohner Funeral Home in care of arrangements. Online condolences may be left at www.hohnerfh.com.