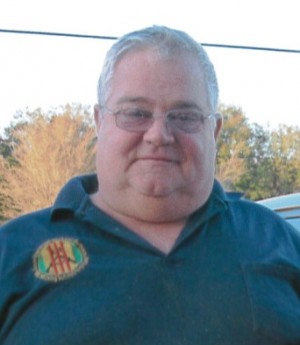 Ronald Eugene Yoder, age 67, of Three Rivers passed away on Sunday, October 4, 2015 at his home surrounded by his loving family after a courageous battle with cancer. He was born in Elkhart, IN on July 14, 1948 the son of Alvin and Rosella (Szymonski) Yoder.
Ronald served his country in the U.S. Army serving two tours in the Vietnam War until his honorable discharge. On November 14, 1970 he was united in marriage to Betty Lou (Reinoehl) in White Pigeon. They moved from White Pigeon and settled on a farm in Three Rivers. He drove truck for many years but his true passion was being an avid outdoorsman. He enjoyed tending his farm, hunting, fishing, and traveling on many camping trips with Betty and his family. He cherished spending time with his children and grandchildren, whom affectionately knew him as "Papa". He was also a member of the American Legion Post # 170.
He was preceded in death by his father Alvin Yoder.
Ronald is survived by his loving wife of forty four years Betty Lou Yoder; mother, Rosella Newman ; sons, Joseph Yoder, Ronald "Jim" (Lindsey) Yoder, and Howard (Debbie) Yoder; brother Richard (Pat) Yoder; brother-in-law, Melvin (Judy) Reinoehl; sisters, Francis Juday and Anna Marie (Robert) Eubank; grandchildren, Morgan, Brad, Tiffany, Tucker, Cody, and Lily Yoder; step grandchildren, Jordan and Rusty McKeehan.
The family will receive friends from 2:00 p.m. – 4:00 p.m. and 6:00- 8:00 p.m. on Wednesday, October 7, 2015 at the Hohner Funeral Home.
Funeral services will be held at 11:00 a.m. on Thursday, October 8, 2015 at Hohner Funeral Home with Pastor Bob Anderson officiating.
Interment will be held at Mottville Cemetery with military honors under the auspices of the American Legion Post # 170.
Memorial donations may be directed to Reverence Home Health and Hospice. Envelopes available at Hohner Funeral Home in care of arrangements. Online condolences may be left for the family at www.hohnerfh.com.