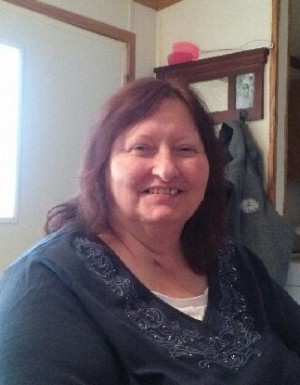 Sonja Marie Savicki, age 55, of Centreville passed away on Wednesday, September 30, 2015 at Three Rivers Health. She was born on November 4, 1959 in Ohio the daughter of Luther A. and Betty Irene (VanDeCreek) Saddler.
Sonja graduated from Centerville High School in 1977. After high school Sonja worked as a store manager at various area convenience stores. She was united in marriage to John Wilma in 1993. They were married until John passed away in 2006. On October 19, 2007 she was united in marriage to Paul Savicki , whom survives. She loved to collect different kind's knick knack items and sewing. She was an avid bowler and enjoyed fishing. She also loved selling Avon as much as she enjoyed buying it. Sonja cherished her family and enjoyed time at their many gatherings.
She was preceded in death by her mother Betty and step father Milton C. Warner.
Sonja is survived by her husband of eight years, Paul Savicki of Centreville; step daughter, Shena (Tom) McVay; brother, Howard Warner; sisters, Sharon (Todd) Doster, Shirley, (Bruce Locker) Kraft, and Peggy (Bill) Khalil; three nieces; five nephews and one grandson
In accordance with family wishes cremation will be conducted and a celebration of Sonja's life will be held from 12 to 4 pm on Saturday, October 10, 2015 at Sam's Place 60495 Lutz Rd; Three Rivers, MI 49093.
Memorial donations in memory of Sonja may be directed to the American Diabetes Association in hopes for a cure. Envelopes available at Hohner Funeral Home in care of arrangements. Online condolences may be left for the family at www.hohnerfh.com.