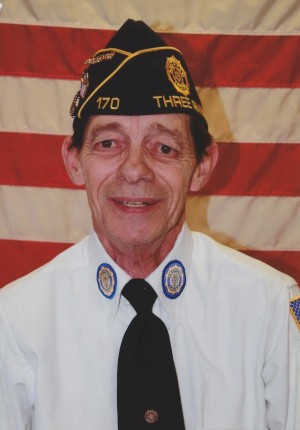 Timothy David Riley, age 67, of Three Rivers passed away suddenly on Saturday, October 24, 2015 at Borgess Medical Center. Tim was born in Sioux Falls, SD on March 5, 1948 the son of Joseph Clarence and Mae Minnie (Barnes) Riley.
He moved from Sioux Falls to join the Job Core where he eventually enlisted in the U.S. Army. He served two tours during the Vietnam War. From the U.S. Army he enlisted in the U.S Navy where he served in Iraq during Desert Storm. Over the course of his military career that extended over twenty three years he achieved many awards and service medals, including the Bronze Star Medal. On October 11, 1967 he was united in marriage to Mary (Miller) Riley in Battle Creek, MI. Tim was Post Commander of the American Legion Post # 170 and also a member of Three Rivers Eagles #2303. He was an avid pool player and bowler. Tim enjoyed spending time with family and friends and will be greatly missed by all who knew him.
Tim was preceded in death by his parents and two brothers, Donald and Jerry.
Tim leaves to cherish his loving memory wife of forty eight years, Mary Riley of Three Rivers; daughter Kim Favreau of WestMinster, CO; sisters, Doris Davidson of Missouri, June Barello of California, Shari Pagel of Minnesota, and Jeanie (Butch) Abbas of South Dakota; three granddaughters, Alicia, Kayla, and Amber; many nieces and nephews.
A celebration of Tim's life will be held on Thursday, October 29, 2015 at 1:00pm at the American Legion Post #170; 59990 S. Main St; Three Rivers, MI 49093.
Memorial donations in memory of Tim may be directed to the Riley Family in c/o Mary Riley. Envelopes are available and may be sent to Hohner Funeral Home in care of arrangements.
Online condolences may be left for the family at www.hohnerfh.com.