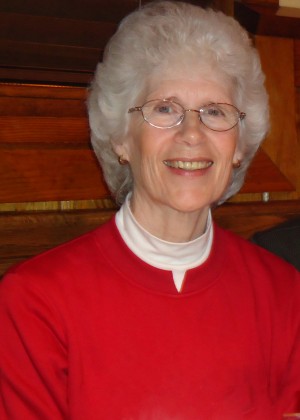 Donna Loretta Foura, age 72, of Three Rivers, passed away on Friday, November 27, 2015 at her home with her loving husband by her side. She was born on Nov. 27, 1943 in Alliance, OH, the daughter of the late Kenneth and Margaret (Baxter) Sheets.
Mrs. Foura has been a resident of Three Rivers since 1978. She served her country in the U.S. Navy and was honorably discharged in 1964. Donna was employed as a Supervisor in the Loan Department at the First National Bank for over twenty-seven years.
Donna was a member of the St. Joe Conservation Club , American Legion-Hice Shute Post #170 , and Long Bow Archery Association with her husband. Along with archery, she also enjoyed cross-stitching. Though, her greatest joy and love was her family and spending time with them.
She leaves behind her loving husband of 51 years, Dennis Foura, of Three Rivers; one daughter, Deanna (Greg) Rothe, of Kalamazoo; one son, Jeffrey (Cynthia) Foura, of Midland, MI.; grandchildren, Brennan, Nathan, and Carissa Foura, Katherine and Abigail Rothe; one brother, Ronald (Susan) Sheets, two sisters, Betty (Gary) Mellow, and Wendy (Louie) LaNeve.
A memorial service will be held at 2:00 p.m. on Friday, Dec. 4, 2015 at the Hohner Funeral Home in Three Rivers, Chaplain Karla Keene will officiate with a reception and visitation immediately following the services.
Memorials may be donated to Three Rivers Health Hospice or the U.S.O. Envelopes will be available at Hohner Funeral Home in care of arrangements. Online condolences may be left at www.hohnerfh.com.